Another day, another new kit. Hot on the heels of England and Barcelona's new strips comes Manchester City's Nike debut for the 2013-14 season.
Eleven years after neighbours United signed up with the American sportswear giant, City start a new era after their classy, but brief, four-year return to Umbro.
Nike have come in for some deserved flak in recent years for some of their kits (United's gingham style and Barcelona's ice lolly away kit are just two examples) but there are signs of a resurgence.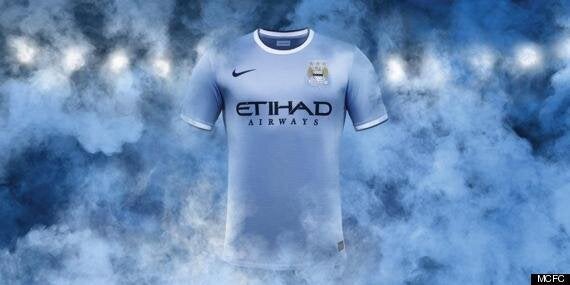 City will wear Nike for the first time in 2013-14
City's, like England's, boasts a retro look with its round neck and sheer lack of superfluous ostentatiousness.
The strip was revealed in New York, where City will play two end-of-season exhibition matches against Chelsea.
City stars Joe Hart, Vincent Kompany, Pablo Zabaleta, Jack Rodwell, Carlos Tevez, James Milner and Matija Nastasić were on hand to model the new garb.
Related