Schools should be obliged by law to teach pupils about sexual consent and when 'no means no' in the wake of a torrent of news about child sex abuse, from Jimmy Savile to Tia Sharp, a new report says.
In a new poll commissioned by End Violence Against Women, 86% of adults said schools must teach "sexual consent and respectful relationships".
Currently, schools have no such obligations, but the Department for Education is considering including the teaching of sexual consent as part of PSHE as part of a review which has been ongoing since 2011.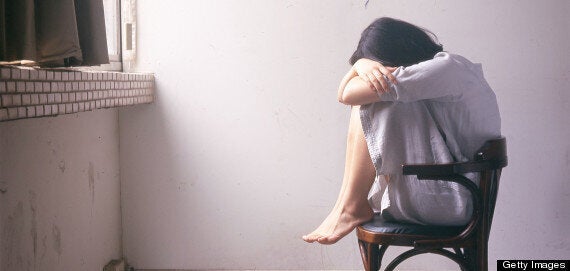 Schools 'must teach sexual consent' to prevent more abuse and violence, says End Violence Against Women
Jo Sharpen, a youth worker at Against Violence and Abuse, who moderates forums on The Student Room about rape and sex abuse, told The Huffington Post UK she often came across terrified youngsters who did not understand the issue of consent.
"Young people do turn to online forums to talk about sex, they research this kind of thing online.
"I've seen topics posted including "Is it rape if he's my boyfriend?". And before we set up the forums where only trained professionals could reply, many of forum users would reply, and not always helpfully. Some said, 'of course it's not rape if you are going out with him.'"
EVAW told HuffPost UK that it was a string of "very disturbing abuse cases, including Savile, arsonist Mick Philpott, Tia Sharp murderer Stuart Hazell and sex abuser Stuart Hall" which prompted them to call for a change in the law.
In a letter to David Cameron, the charity said that although the government had made firm commitments to tackle teen sex abuse, actual intervention was "minimal, poorly resourced and not supported by all parts of government".
EVAW has also published 'Deeds Or Words', an analysis of government promises to tackle teen sex abuse, domestic violence and misogyny against practical results, giving the government a rating of just 24% success.
The charity's co-chair Professor Liz Kelly said: "Following the Savile and Rochdale scandals, we are in a watershed moment for our understanding of the scale of abuse of women and girls.
"Our poll shows that when asked a large majority of people in the UK want schools to provide sex and relationships education that deals with consent and respect. The government has indicated resistance to this – it needs to catch up with public opinion.
"There has been long-term investment in the government's THINK! road safety campaign over many years. Now is the time to develop a similar programme of work to prevent violence against women and girls over the long term." EVAW's protest through central London against domestic violence
The campaigners also criticised the government for launching an international programme to prevent violence against women, but organising no such domestic programme.
Currently schools are only required to teach young people the biological basics of reproduction; there is no requirement to go further than this and ensure classes include discussion on sex in the context of relationships or the law on consent and modern issues like sexting and the easy availability of pornography especially on mobile devices.
Parents are permitted to withdraw their children from any classes schools do run on sex and relationships.
Around 38% of the 2,000 adults surveyed said they thought their child's school should do more to keep children safe from abuse, and a vast majority called for more training for teachers to spot signs of abuse, tackle sexual bulling and ban pornography in schools on computers and on phones.
In the letter to the Prime Minister, campaigners also called for action from the government to close a loophole in extreme pornography legislation which allows simulated images of rape, similar to that viewed by Hazell before he killed his step granddaughter.
"Youth culture is so sexualised, young people have really no role models for healthy relationships," Sharpen said. "It can start extremely young, as part of my research I visited a chatroom, aimed at children, and I was bombared with requests for sex cams and pornographic images. It was overwhelming."