 'Brave' Women attempted to shield the victim of a machete attack in Woolwich, south east London, as his attackers stood at the scene asking nearby people to take pictures, according to an eyewitness. The victim, reported to be a serving soldier, was killed. The two attackers were taken to hospital with gunshot wounds After being shot by police.
Several witnesses described seeing a "beheading" while another described seeing a man wearing a Help for Heroes T-shirt being attacked with a machete-style knife and dumped in the street.
Woolwich and Greenwich MP Nick Raynsford said it was his understanding that one person, a serving soldier, was dead and his two alleged killers were taken to hospital.
London Ambulance Service confirmed a man was found dead at the scene, while two other men were taken to hospital, one of them in a serious condition.
One witness, identified as James, said he and his partner saw two black men attack a young man aged around 20 in a Help for Heroes T-shirt with kitchen knives like he was "a piece of meat".
"They were hacking at this poor guy, literally," he told LBC radio. "They were hacking at him, chopping him, cutting him." Fighting back tears, he added: "These two guys were crazed. They were just animals. They dragged him from the pavement and dumped his body in the middle of the road and left his body there."
He said that after the "horrendous" attack, the two men, in their 20s, just stood around, waving knives and a gun, even asking people nearby to take pictures of them "as if they wanted to be on TV or something".
"They were oblivious to anything, they were more worried about having their photo taken, running up and down the road," he said. "They had no intention of running off or leaving or anything. In my opinion, they were waiting for the police to arrive to be shot by the police. That's the only thing I can think. It's horrendous what they were doing to that guy."
He also said that it was 20 minutes before armed police arrived at the scene. "When the armed police came flying around the corner, the man with the beanie hat, the tall guy, he charged at the police vehicle," he said. "A shot was fired by the other guy with the gun. Six shots were fired, both men went down and we now know they are dead as well."
London Air Ambulance confirmed that one patient was airlifted from the scene, while another was taken away by road ambulance.
Raynsford said he had spoken to both borough commander Richard Wood and Lieutenant Colonel Bob Christopher at Woolwich Barracks. He said: "The incident occurred early afternoon. One individual is dead, two others are seriously injured and in hospital. The circumstances causing the incident are not yet clear. It's been suggested it was the product of a road traffic accident, but that's pure speculation. I'll be talking to everyone who is involved, we will be trying to do everything possible to try and ensure calm in the area. People will be very, very shocked.
He added: "We think a serving soldier was the victim. We don't know the circumstances surrounding the incident. We do know a number of weapons have been seized. They include a gun, various knives, and a machete, apparently. The police clearly had to take action in order to try and arrest these individuals."
Cheryl Spruce, who lives near the incident, told Sky News that a nearby school was put into "lockdown". She said: "The police were telling us to take an alternative route to get to school. There were police everywhere. There were 30 to 40 police officers. Police officers in each road were stopping people from walking anywhere. It's mayhem out there at the moment."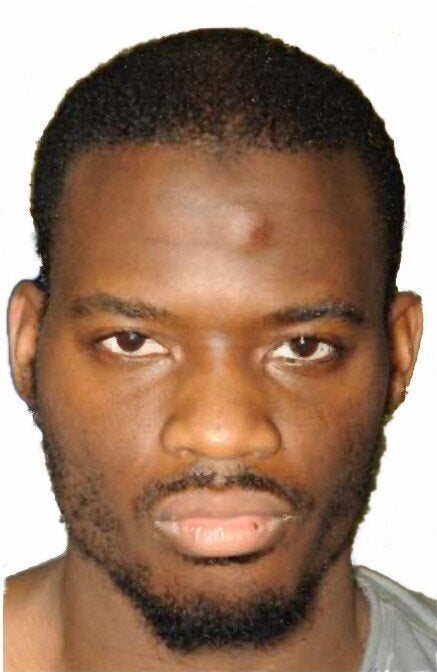 (GRAPHIC WARNING) Woolwich attack: Lee Rigby Murder
Popular in the Community