Speaking at the Wednesday morning Mass in his Rome residence, he told the story of a Catholic who asked a priest if even atheists were saved by Christ.
In the unprepared speech, he emphasised the importance of "doing good" as a principle which unites all humanity. Pope Francis said atheists who do good are also redeemed, not just Catholics
According to a report from Vatican radio, the Pope explained how upset Jesus' disciples were that someone outside their group was doing good.
"They complain, 'If he is not one of us, he cannot do good. If he is not of our party, he cannot do good'." And Jesus corrects them: "Do not hinder him, he says, let him do good."
The disciples, Pope Francis explains, "were a little intolerant," closed off by the idea of possessing the truth, convinced that "those who do not have the truth, cannot do good."
"This was wrong . . . Jesus broadens the horizon," he said, "The root of this possibility of doing good – that we all have – is in creation."
"The Lord created us in His image and likeness, and we are the image of the Lord, and He does good and all of us have this commandment at heart: do good and do not do evil. All of us. 'But, Father, this is not Catholic! He cannot do good.' Yes, he can... "The Lord has redeemed all of us, all of us, with the Blood of Christ: all of us, not just Catholics. Everyone! 'Father, the atheists?' Even the atheists. Everyone!".. We must meet one another doing good. 'But I don't believe, Father, I am an atheist!' But do good: we will meet one another there."
"Pope Francis is saying, more clearly than ever before, that Christ offered himself as a sacrifice for everyone. That's always been a Christian belief. You can find St. Paul saying in the First Letter to Timothy that Jesus gave himself as a "ransom for all." But rarely do you hear it said by Catholics so forcefully, and with such evident joy. And in this era of religious controversies, it's a timely reminder that God cannot be confined to our narrow categories."
According to Catholic Online: "The latest comments are consistent with Pope Francis' efforts to reach out to people of other faiths and of no faith at all. By emphasising our common bonds, our Holy Father breaks down artificial barriers so that we may see, and love, one another more clearly."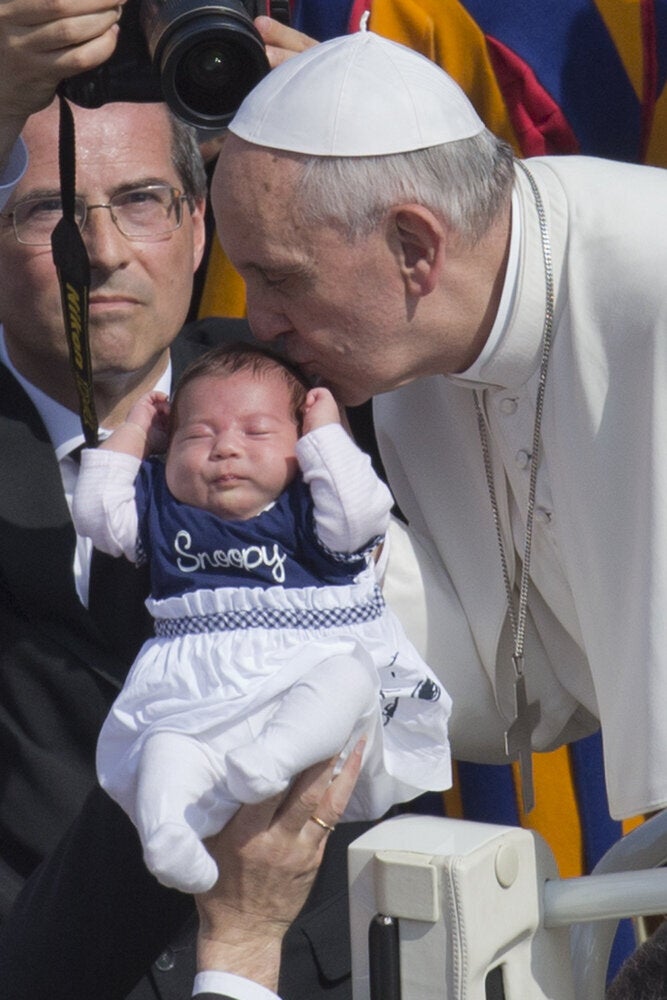 Pope Francis Quotes On The Poor
Popular in the Community