Thanks to Helen Flanagan, we have a feeling there are going to be a LOT of boys of a certain age who are going to know an awful lot about the skin trade after today.
The exotic skin trade, to be precise.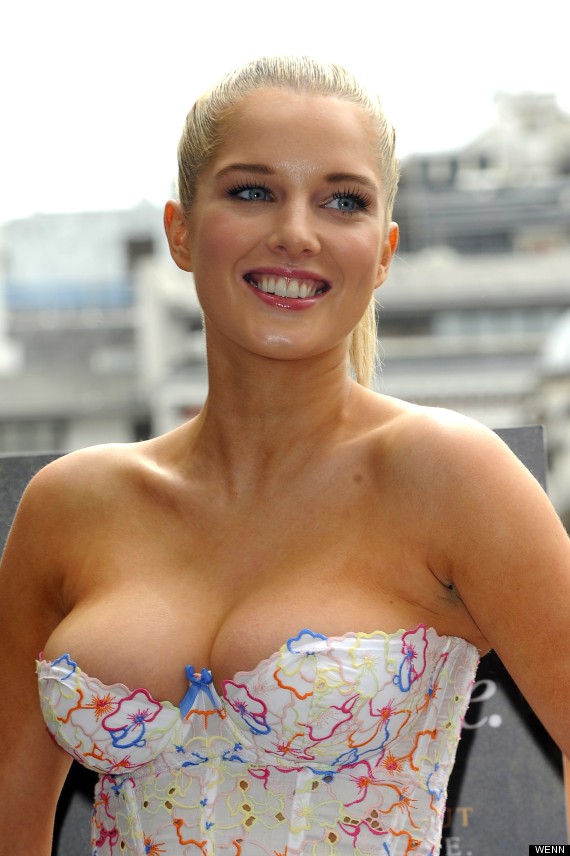 Helen Flanagan at the PETA launch
The former 'Corrie' babe - and recently crowned FHM Sexiest Woman in the UK - was in London's Covent Garden this morning to launch PETA's campaign to raise awareness of the use of exotic animal skins, such as snake and crocodile, in the fashion trade.
And Helen ensured all eyes were on her - or rather her boobs - which constantly looked like they were making a bid for freedom in her tight bustier top.
Luckily for Helen (not so much her fans), she managed (just) to maintain her modesty, but there was still plenty more flesh on display in the campaign's official poster.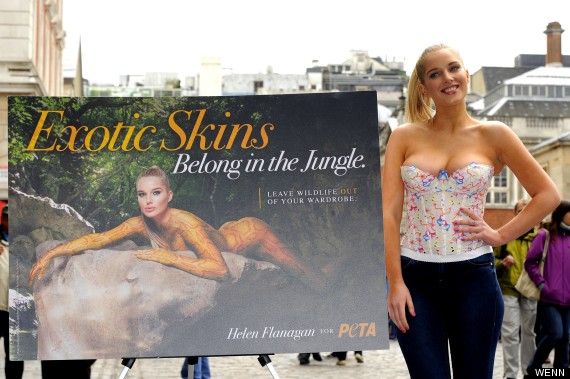 The 22-year-old is completely naked and painted with a reptile skin design in the photograph that is being used to promote the campaign.
Ssssssexy.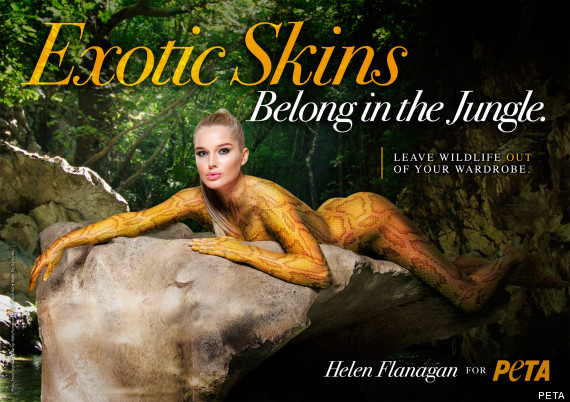 Helen Flanagan in the PETA poster campaign
LIKE US ON FACEBOOK | FOLLOW US ON TWITTER