Nursing a hangover? Feeling a bit peckish too? We've got just the thing...
Introducing a Bloody Mary crammed with popcorn, bacon, peanuts, beans, sausage, pretzel, sliders, pickle, nachos and cheese, vegetables, cheese curds and a beer chaser. (And breathe).
This 'drink' will set you back just $5
We're getting indigestion just looking at it...but we kind of want one.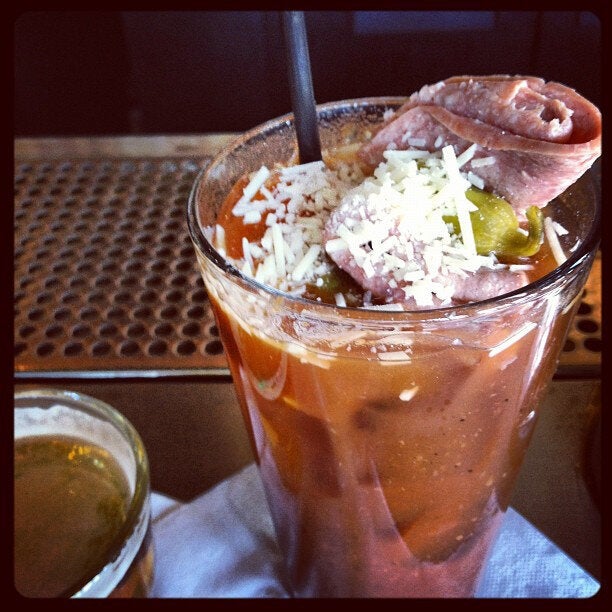 Over-The-Top Bloody Marys
Related