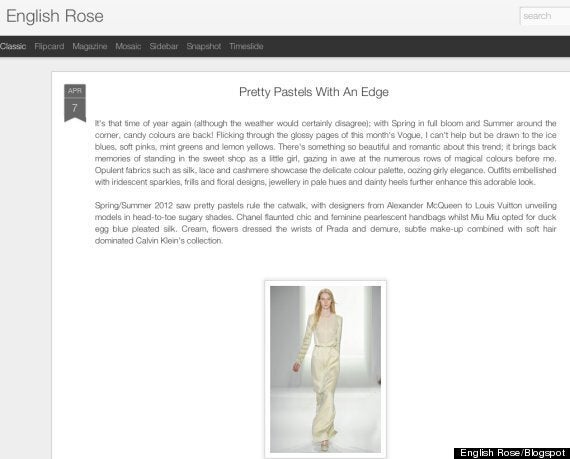 Ashleigh Houlton and her English Rose blog
Education: Studying Marketing and Events Management at the University of Gloucestershire
What's your blog all about?
Everything fashion, beauty and lifestyle related!
Describe your blog in three words
Dreamy, passionate, hedonistic
Why did you start your blog?
Since I was a little girl, I have had a love for all things fashion, choosing my own outfits from the ripe age of 3! Flicking through the pages of Glamour and Cosmopolitan and searching out new advertising campaigns, I'm always on the look out for the latest trends. I aspire to have a career in Fashion Marketing and completing work experience in the industry has only intensified my desire. Blogging about my passion seemed like a great idea to channel my views and listen to those of others with similar interests.
How long have you been running it?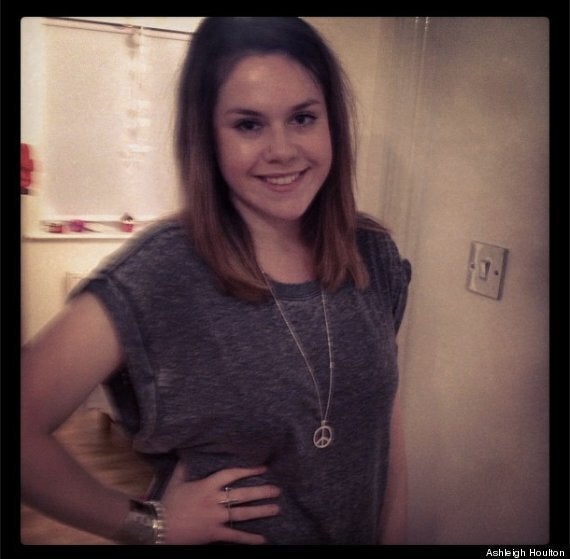 Gloucester University student Ashleigh Houlton
What makes it different from the rest?
I love to blog about a variety of fashion items; from high street to luxury but not solely through the eyes of a consumer. There's always a slight hint of a marketing perspective that seems to filter through, especially in my latest post!
Who would be your dream guest blogger?
Briony Whitehouse...her blog, 'A Girl, A Style' is inspirational and never fails to capture my attention; it's girly and magical.
What was your last blog post about?
My last blog post was about 'the luxury fashion experience', something I find absolutely fascinating subsequent to delving deeply into the topic for my dissertation. It's interesting to see the world beyond the tangible product, such as the emotional attributes that are associated with fashion brands e.g. social status and self-expression.
What's been your "blog highlight"?
My blog highlight definitely has to be when Barbour commented on my Facebook page and tweeted about my post on their Liberty Beadnell Jacket. I felt absolutely elated to have been recognised by such a reputable fashion company.


Popular in the Community