Thousands of holidaymakers face delays and frustration after an engine fire aboard a British Airways plane forced the cancellation of all its short haul flights in and out of Heathrow Airport. Heathrow said that all passengers and crew had been safely evacuated from the plane
London Ambulance service later reported that three people had been treated for minor injuries from the flight.
Both the northern and southern runways at Heathrow were closed after the incident, although flights were able to resume around 11am from the southern runway.
However, BA said it had cancelled all its short-haul flights in and out of Heathrow until 4pm which had a knock-on effect ahead of one of the biggest weekend's travel getaways for travellers now facing cancellations and long delays.
BA had been expecting its busiest day of the bank holiday period with 128,000 passengers due to travel.
The airline had planned to carry more than 463,000 customers over the extended weekend, with 116,000 due to fly on bank holiday Monday.
Heathrow chief operating officer Normand Boivin said: "Heathrow is now fully operational and the airport is returning to normal. All passengers and crew were safely evacuated from the aircraft. BA is currently caring for its customers.
"The temporary closure will result in a number of cancelled flights throughout the day and passengers are advised to check the status of their flight with their airline before travelling to the airport."
Amongst those who could be facing delays are thousands of hen and stag parties.
The events experts reckon that around £16 million will be spent by stag and hen revellers in the 20 most popular destinations across the UK with more than 70,000 partygoers set to make it the busiest stag and hen weekend ever.
With some groups travelling by air to their destinations, the drama at Heathrow could lead to a frustrating start to the weekend.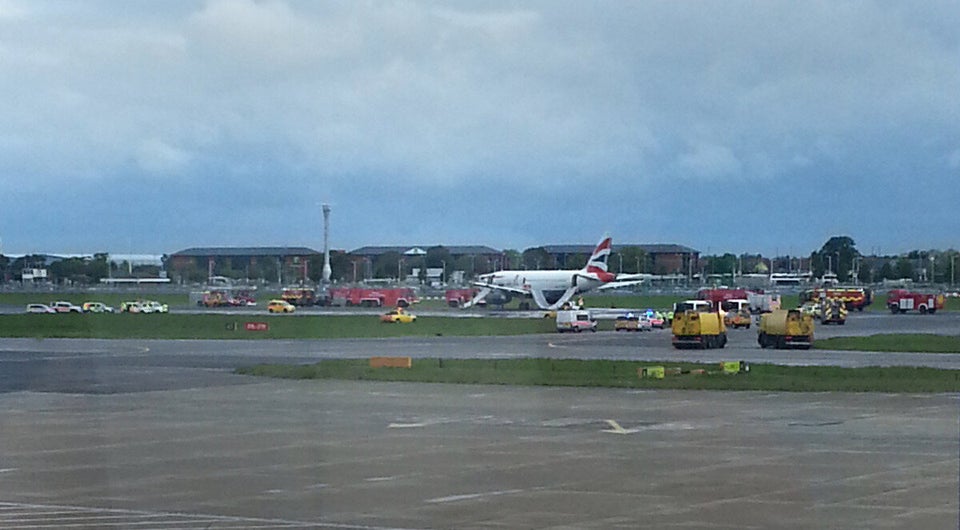 Emergency Landing At Heathrow