The 44-year-old kneeled at Drummer Rigby's side after he had been hit by a car and hacked at by two suspects who were shot by police and later arrested.
Her daughter Gemini Donnelly-Martin, who accompanied her mother, told The Mirror: "It had to be done. We did what anyone would do. We just wanted to take care of the man. It wasn't brave. Anyone would have done it. They [the killers] said women could pass."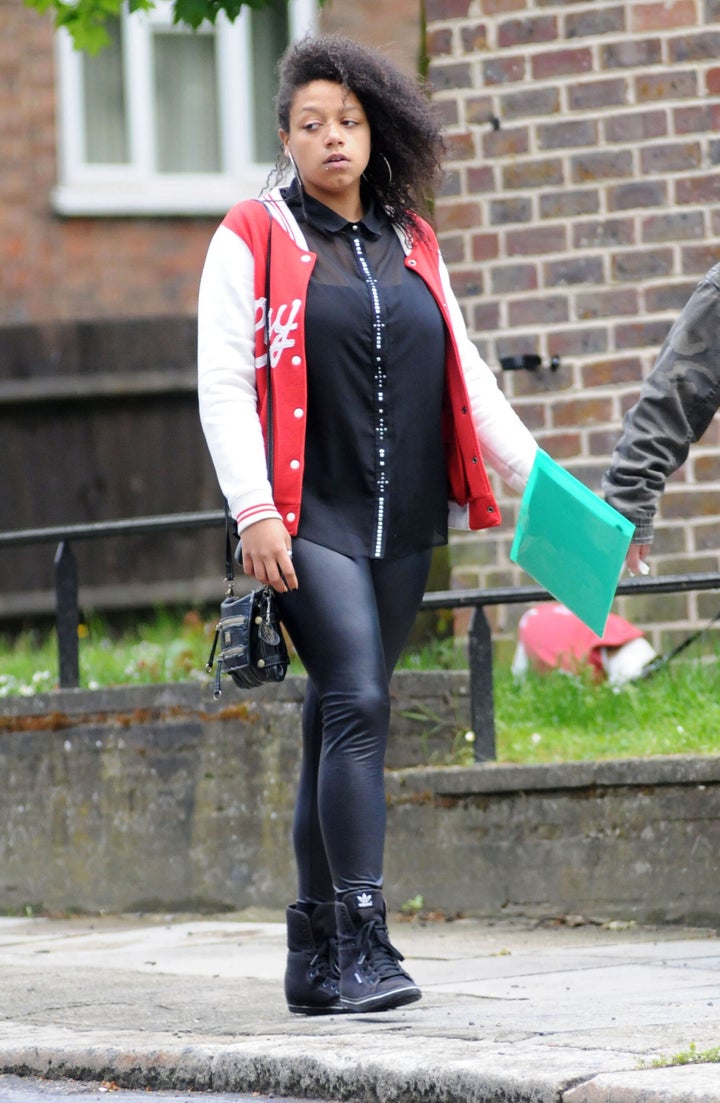 Gemini Donnelly-Martin (pictured) and her mother Amanda witnessed the attack
The 20-year-old added: "The only thing people need to worry about is that poor man's mum."
Angela, who was seen pleading with the suspects for permission to tend to the dead man, was dubbed "The Angel of Woolwich" by branches of the media.
Gemini's brother Simeon said: "I told her I didn't think my mum should have done what she did. She put herself in danger for a total stranger. He could have gone for her.
"But she told me she only did it because she thought it could have been her own son." Drummer Lee Rigby, 25, from the 2nd Battalion, Royal Regiment of Fusiliers
The 48-year-old told the Daily Telegraph that one of the attackers said to her that they "want to start a war in London tonight".
The mother-of-two, a Cub Scout leader from Cornwall, added: "Being a Cub leader I have my first aid so when I saw this guy on the floor I thought it was an accident - then I saw the guy was dead and I could not feel any pulse.
A man with bloodied hands swore to "never stop fighting" as emergency crews rushed to the scenes.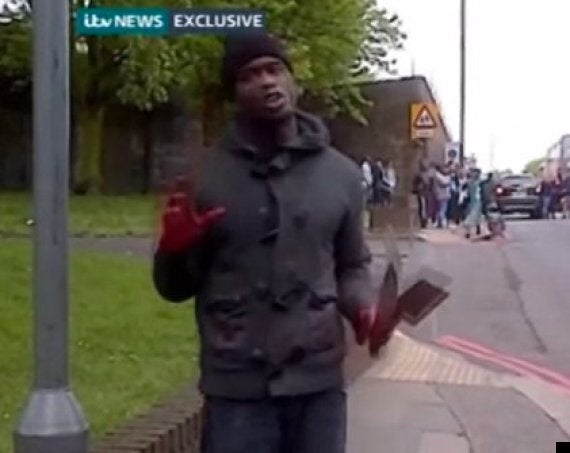 One of the suspects was holding knives and had bloodied hands
Footage obtained by ITV news showed the man carrying knives, speaking into a camera.
It shows a suspect, wearing a dark jacket, jeans and a beanie hat, calmly walking towards the camera with what appears to be two large knives clasped by the handles in his bloodied left hand.
Gesticulating with both hands - while gripping the weapons - the man points to his own face as he says: "We must fight them as they fight us. An eye for an eye, a tooth for a tooth."
Prime Minister David Cameron praised Loyau-Kennett's actions and branded the killing a "betrayal of Islam".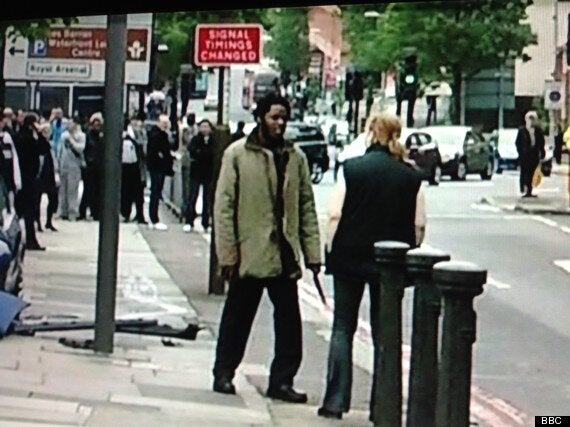 Ingrid Loyau-Kennett confronts the man
Speaking in Downing Street on Thursday morning, he said there was "absolutely no justification" for the murder which is believed to have been carried out by Islamist extremists.
"What happened yesterday in Woolwich has sickened us all. On our televisions last night and in our newspapers this morning we have all seen images that are deeply shocking. The people who did this were trying to divide us. They should know something like this will only bring us together and make us stronger," he said.
US president Barack Obama condemned the "horrific" attack and promised to "stand resolute" with the UK in the face of terrorism.
In a statement, the president said: "I condemn in the strongest terms the appalling attack against a British service member in Woolwich on 22 May. The United States stands resolute with the United Kingdom, our ally and friend, against violent extremism and terror.
"There can be absolutely no justification for such acts, and our thoughts and prayers are with the family of the victim, the police and security services responding to this horrific act and the communities they serve, and the British people."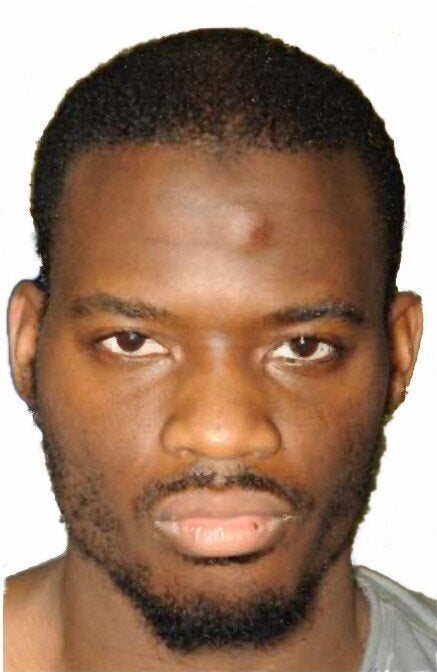 (GRAPHIC WARNING) Woolwich attack: Lee Rigby Murder
Related