The father of murdered schoolboy Damilola Taylor has revealed that he had acted as a mentor to Michael Adebowale, who was known to his friends as Toby.
Asked about Wednesday's events, where Drummer Lee Rigby was fatally attacked, Richard Taylor told ITV News: "I was terribly shocked at what I saw that day.
"It's a different Toby or Michael that I was seeing that day. I don't believe it was anything Islamic."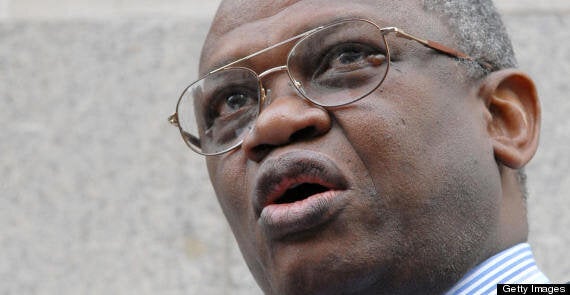 Richard Taylor, father of murdered schoolboy Damilola Taylor acted as a mentor toMichael Adebowale
Taylor, whose son was just ten when he was killed in the capital in 2000, said he had tried to help Adebowale after he was bullied at school and then became involved in drugs and gangs.
But he said that when he spoke to Adebowale two months ago, he told him that he had changed his ways as he had become a Muslim.
He went on: "Having seen how my own son was stabbed to death, made me feel that... whatever happens, they will still be alive, they will still be on the street or maybe they will take them away from the public or change their faces. They don't deserve to live."
Taylor said he had also known Adebowale's mother, who he said was a probation officer, while he said his father was a representative in the Nigerian High Commission.
Nusaybah told the BBC Adebolajo had rejected the approach, but said he knew certain individuals MI5 was interested in.
He was arrested at the BBC's headquarters following the interview.
Related