Taxi driver Tayyab Subhani, 30, and restaurant worker Mohammed Safdar, 41, both from Nelson in Lancashire, will appear in court on Monday, Essex Police said.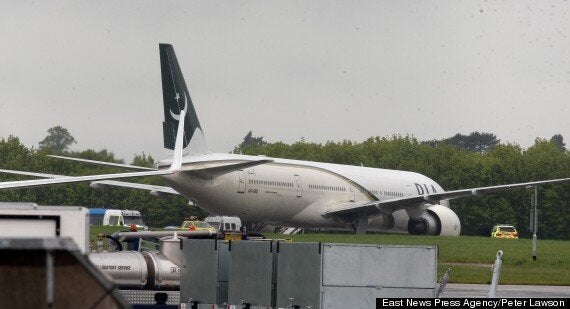 The men were arrested after the plane landed at Stansted
The charges are in connection with an incident on Friday involving a Pakistan International Airways airliner at Stansted Airport. An RAF Typhoon jet was scrambled to escort the Boeing 777 flight to Manchester over UK airspace before it was diverted to the Essex airport, where it landed at 2.15pm.
Essex Police said the men would remain in custody ahead of their court appearance. They will remain in police custody until their court appearance. The men will appear at Chelmsford Magistrates Court tomorrow, Essex Police said.
Comments are closed for legal reasons.