 The RAF Bomber Command War Memorial and the Animals in War Memorial were both daubed with graffiti, just hours before an EDL protest over last week's killing took place in central London.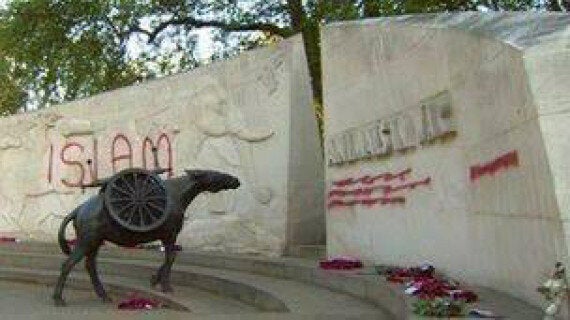 A purported picture of the graffiti has been circulated on the Internet
Although the words written on the two memorials have now been covered up, it is thought "Islam" has been written on each of them.
A spokesman for the Metropolitan Police said: "At 5am this morning police discovered graffiti on both the RAF Bomber Command War Memorial in Green Park and the Animals in War Memorial on Park Lane.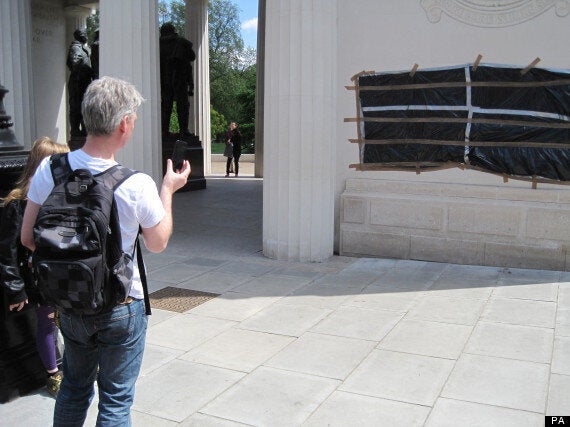 The RAF Bomber Command memorial was also defaced
"Royal Parks' officers and Westminster police are investigating.
"There have been no arrests at present."
The incidents are being treated as criminal damage, police said.
The Bomber Command Memorial remembers the sacrifice and bravery of the 55,573 RAF crew who lost their lives in the Second World War and was unveiled by the Queen last summer.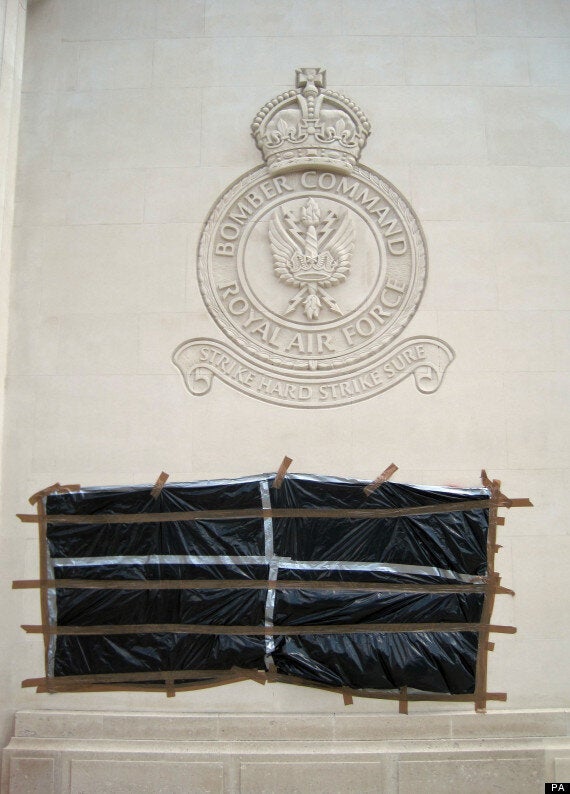 Just last week Dame Judi Dench described herself as being ''very proud'' to be the first patron of a new campaign to preserve it for generations to come.
The Animals in War Memorial is "a powerful and moving tribute to all the animals that served, suffered and died alongside the British, Commonwealth and Allied forces in the wars and conflicts of the 20th century", according to the Animals in War Fund website.
The monument was unveiled by the Princess Royal in November 2004 - the 90th anniversary of the start of World War I.
The fund's website says the £2 million needed to build the monument came from "a national appeal and the generosity of many individual donors, charities and companies".