After just 60,000 tweets, 5000 emails, and the campaigning efforts of more than 100 women's movement and social justice organisations, Facebook have agreed to review their systems for displaying content that endorses violence against women.
The feminist campaigners also urged high profile companies to boycott advertising on the social media site, until their demands were met.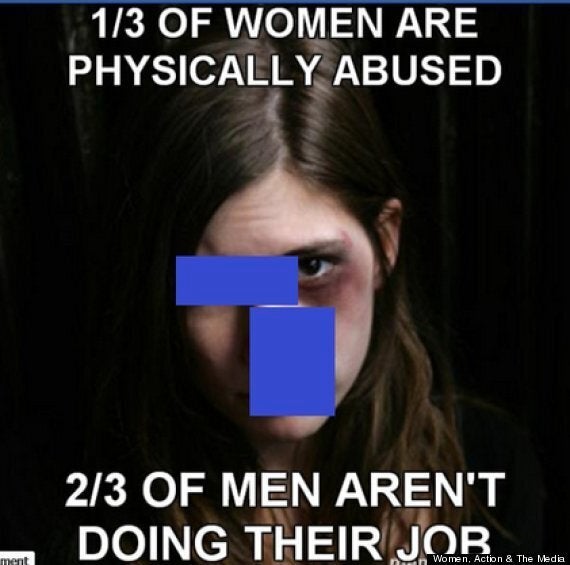 Example of image encouraging violence against women from Women, Action & the Media
According to Marketing Magazine, the Nationwide brand took to its Twitter feed to apologise directly to consumers and pledged to suspend its advertising on the social network.
Late yesterday evening Facebook responded directly to Women, Action & the Media and The Everyday Sexism Project, and acknowledged they had 'failed' to effectively identify and remove hate speech from news feeds, "particularly around issues of gender-based hate".
"In some cases, content is not being removed as quickly as we want. In other cases, content that should be removed has not been or has been evaluated using outdated criteria. We have been working over the past several months to improve our systems to respond to reports of violations, but the guidelines used by these systems have failed to capture all the content that violates our standards. We need to do better – and we will."
The company announced measures to improve their systems, which include evaluating and updating policies, guidelines and practices relating to hate speech, improving training for content moderators and increasing accountability for creators of misogynist content.
Facebook also invited campaigners to work directly with their team and be part of an "ongoing conversation" on the issue.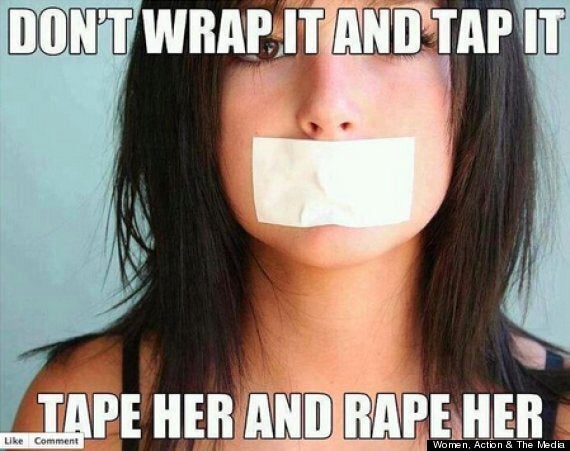 Further example of image encouraging violence against women from Women, Action & the Media
In a statement, Women, Action & the Media (WAM!) said: "Facebook has admirably done more than most other companies to address this topic in regards to content policy.
"We will work closely with Facebook on the issue of how Community Standards around hate speech are evaluated and to ensure best practices represent the interests of our coalition."
Laura Bates, founder of the Everyday Sexism Project and HuffPost UK blogger, added: 'We have been inspired and moved beyond expression by the outpouring of energy, creativity and support for this campaign from communities, companies and individuals around the world. It is a testament to the strength of public feeling behind these issues."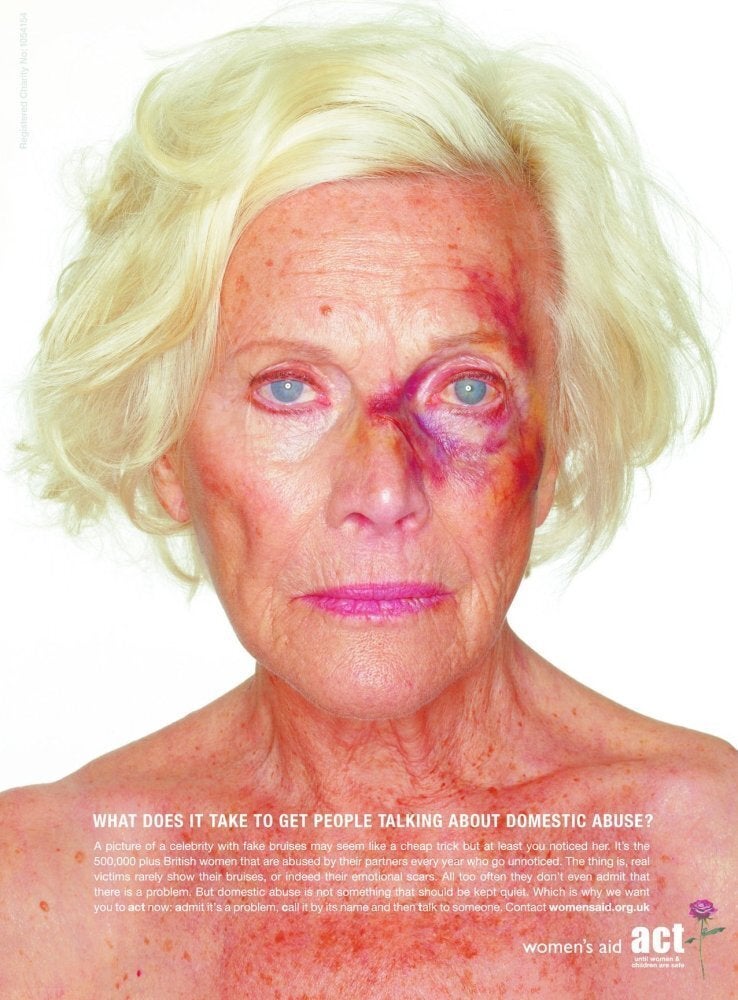 Notable Anti-Domestic Violence Campaigns