A woman has died only nine days after the government declared her fit for work.
Linda Wootton was dying on a hospital bed as the ruling to remove her benefits came.
Her husband Peter told the Sunday Mirror: "I sat there and listened to my wife drown in her own body fluids. It took half an hour for her to die – and that's a woman who's 'fit for work'. The last months of her life were a misery because she worried about her benefits, feeling useless, like a scrounger."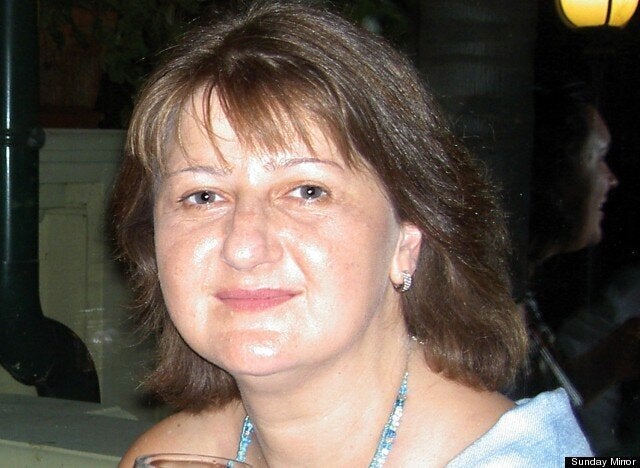 Linda Wootton died after being ruled 'fit for work'
Mrs Wootton had suffered complications after a heart and lung transplant thirty years earlier and had regular blackouts as well as being on 10 different prescription medications.
Her death certificate listed lung and heart problems, hypertension and chronic renal failure as being responsible for her passing.
Controversial healthcare provider Atos carried out the fit for work test on behalf of the government earlier in April, questioning the 49-year-old with questions as varied as 'can you get dressed' to 'what is 100 minus 25'?
The assessments are backed up by medical evidence from doctors and the DWP decided to remove the £110 in benefits she had been receiving, concluding she was fit enough to find a job. There have been protests outside the Department of Work and Pensions over Atos
Although she appealed against the decision, the DWP wrote back saying she would need to score at least 15 points from the assessment but her results were nil.
They concluded: "We have decided that you are not entitled to Employment and Support Allowance because you have been found to be capable of work following your recent Work Capability Assessment."
Her husband told the Mirror: "I do not know how, or if, it will change the system, but at least we can show the population what people like Linda have to go through at the hands of these people."
Her death came as it was revealed the government spent £37m in just eight months fighting appeals against benefit claimants declared fit for work, winning only 57% of cases. As many as 59,493 claimants won their appeals, official figures show.
Reacting to the figures on Tuesday, a DWP spokesperson said: "Since 2010 we have considerably improved the Work Capability Assessment process. The percentage of people entitled to Employment and Support Allowance is now at its highest level with over half of people completing a WCA eligible for the benefit, but everyone has the right to appeal a decision if they disagree with it.
"Overall only 15% of all fit for work decisions are overturned on appeal and this is often because people present new evidence which wasn't available when the original decision was made." Margaret Hodge has slammed the department
However a report on the contract management of medical services published in February damned the department for their ability to deliver accurate assessments of whether claimants were fit for work. Margaret Hodge MP, Chair of the Committee of Public Accounts said at the time the DWP were "getting far too many decisions wrong on claimants' ability to work."
She added: "This is at considerable cost to the taxpayer and can create misery and hardship to the claimants themselves.
"This poor decision-making is damaging public confidence and generating a lot of criticism of the Department's contractor for medical assessments, Atos Healthcare – but most of the problems lie firmly within the DWP."
That's 150,500 people who were assessed as able to work who were subsequently judged to be deserving of Employment and Support Allowance (which is replacing incapacity benefit).
Linda Wootton's case is not unique. Cecilia Burns also died after being judged 'fit for work'.
The benefits campaigner, who was suffering from cancer, began an appeal against the assessment by government contractor Atos in February 2012. Her benefits were returned in October, just a few weeks before she died.
Related