The six-month-old pup was one of a litter of five and was taken to the vet after his owner wondered why he wasn't playing with his siblings.
A brief bio on his page reads: "I was born blind but don't feel bad for me! I can run and play and do everything else other dogs that can see do!"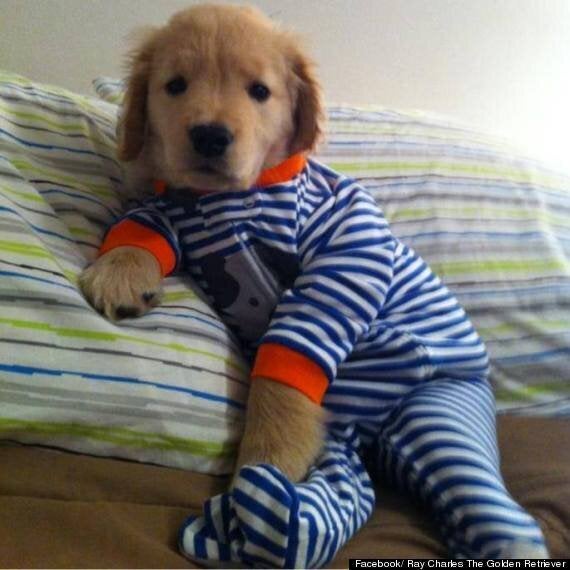 Ray Charles wants you to know he can 'do everything else other dogs can do'. And he likes wearing baby-gros
The pup burst onto the social stratosphere after being featured on BuzzFeed, and, as his 12,000+ Facebook 'likes' attest, he's becoming quite the celebrity.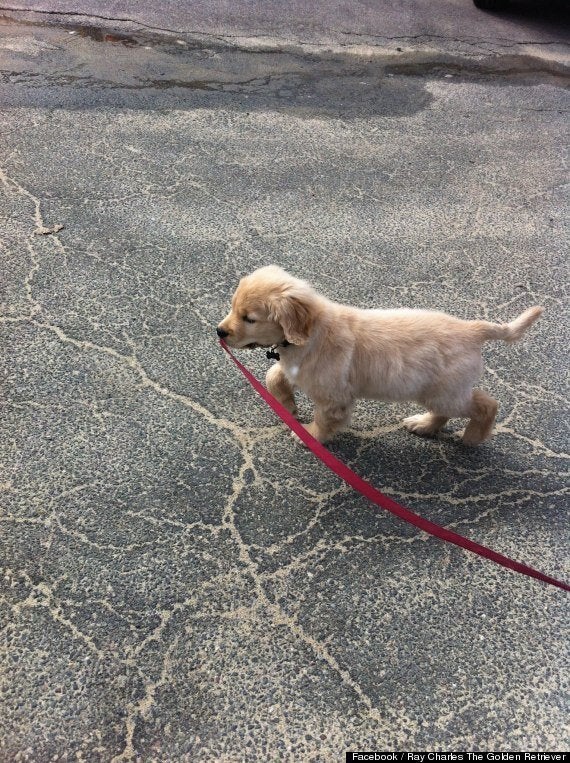 Ray Charles the blind dog
Related