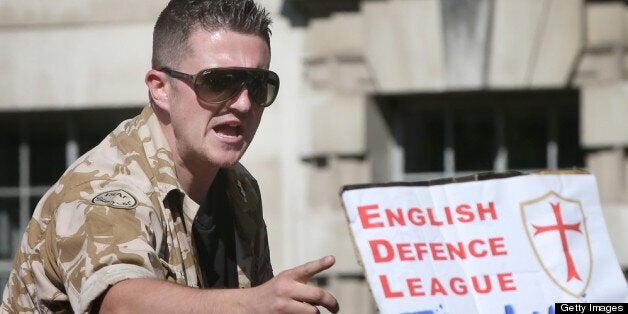 Robinson was thwarted in his attempt to raise money for the armed forces charity after they said they could not accept money from political groups.
His new plan may also run into obstacles as the Ministry of Defence told the Huffington Post UK serving soldiers could not be affiliated in fundraising endeavours with groups with a political agenda.
"Regular Service personnel are not to take any active part in the affairs of any political organisation, party or movement and they are not to participate in political marches or demonstrations.
"Racism of any kind is completely unacceptable. It impacts on operational effectiveness by damaging individual morale and team cohesion."
A JustGiving page, that details exactly the same walk as Robinson is planning, has been set up in the name of Glen Hughes, who appears to be a Colour Sergeant in the Army.
Robinson will still be present on the walk "carrying [Hughes'] refreshments and following his footsteps stick 2 fingers up at political correctness", the EDL leader said, according to the group's Facebook page.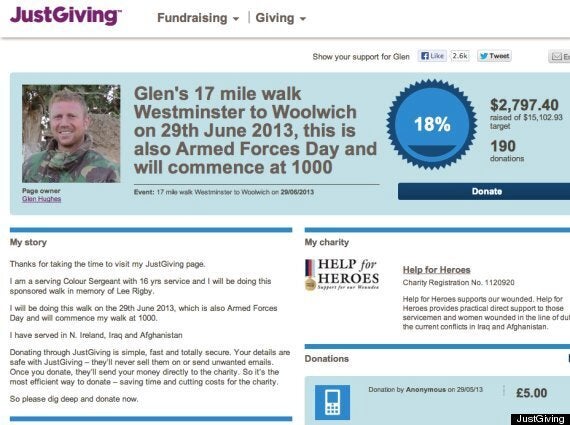 The EDL leader also announced on Twitter that Hughes was to replace him on the walk.
Help for Heroes would comment on whether they would accept the funds raised by the walk.