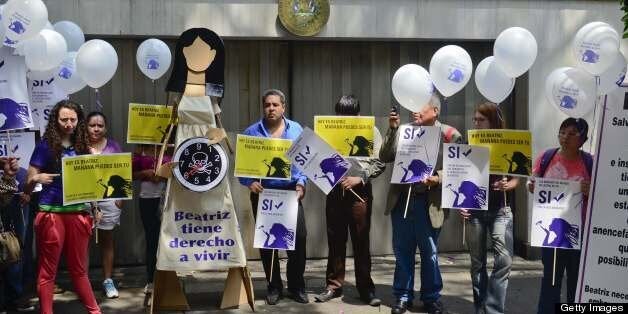 A seriously ill woman in El Salvador has been denied an abortion, despite the fact her baby has little or no chance of survival.
The 22-year-old woman, referred to only as "Beatriz", suffers from Lupus and has kidney failure. Her lawyers argue that continuing with the pregnancy will put her life at risk, reports the Guardian.
An ultrasound has shown the foetus is missing part or all of its brain and has a condition known as anencephaly. Babies with anencephaly rarely live for more than a few days.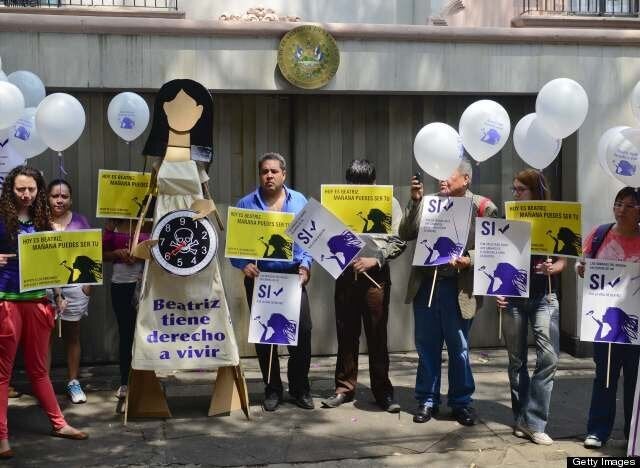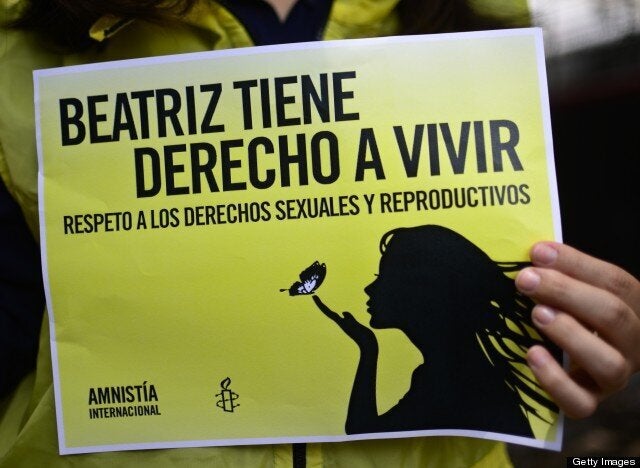 Human rights campaigners have rallied behind 'Beatriz' including Amnesty International
However the Supreme Court ruled that the rights of the woman do not take precedence over the life of the child or vice versa.
A child's life is protected "from the moment of conception" in the Catholic Central America country and doctors face arrest and imprisonment for performing a termination.
Despite the health ministry, campaigners and her maternity hospital all supporting her right to a termination, judges ruled four to one that her condition was stable and that she should continue with the pregnancy while having her health monitored.
There was no immediate reaction from Beatriz's lawyers to the ruling, but one of the judges who ruled against her noted that the amount of debate generated by her case showed there was a need to start a public discussion about abortion, reported the BBC.