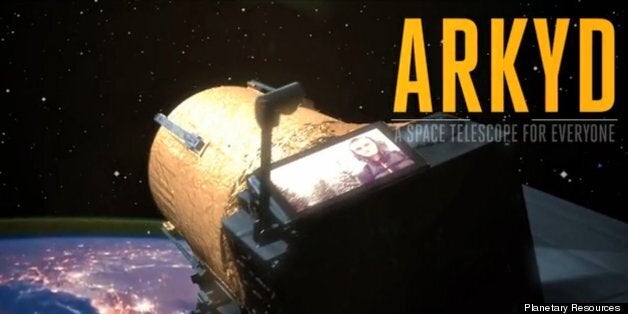 In return for donations above $200 investors can take control fo the telescope for 30 minutes to take photos of space which are theirs to keep.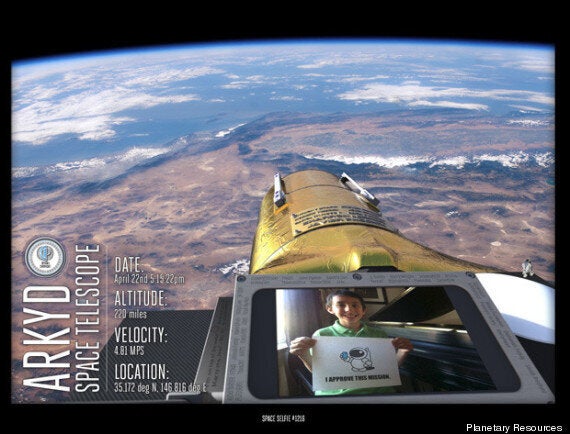 That could be your cheery face
For $25 you can take a 'Space Selfie'. Your portrait is uploaded onto the satellite's external screen and a photo taken of it with Earth as the background. An HD option costs $65.
Smaller amounts will allow time to be donated to students or scientists.
If you have really deep pockets and can afford $10,000 Planetary Resources will name an asteroid after you.
The specifications of ARKYD mean it will not challenge the likes of Hubble or Nasa's forthcoming James Webb Telescope but will hopefully make space more accessible for the public.
Peter H. Diamandis, co-founder of Planetary Resources said: "When we launched Planetary Resources last year, we had an extraordinary response from the general public. Tens of thousands of people contacted us and wanted to be involved.
"We are using this Kickstarter campaign as a mechanism to engage the community in a productive way.
"In the last 50 years, space exploration has been led by national governmental agencies with their own set of priorities; and now we're changing the nature of exploration. We're developing the most advanced space technology ever made available to the public. Let's explore the cosmos together!"
So far the project has raised $303,316 and still has 31 days to go.