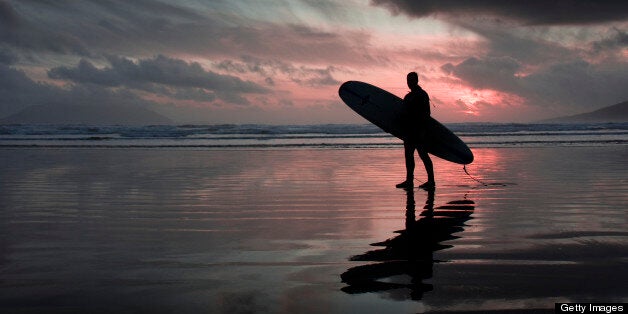 It's an open secret – Northern Ireland's a top location for adventure activities. There are few other places in Europe where you can find top-class surfing, caving, fishing and fell running (not to mention hovercrafting and wet bouldering) within such close proximity of the big cities.
It's just minutes in the car from Belfast before you're into spectacular countryside, with rugged coastlines and sandy beaches, heather-clad mountains and lush forest parks. It's the perfect combination: enjoy the buzz of city life and then let off steam by escaping to the wide-open skies of the hinterland. You can drive from one side of Northern Ireland to the other in under two hours, reaching out to vast sandy beaches that are ideal for land-yachting, or quiet mountain roads where you can cycle in perfect peace.
Northern Ireland's extraordinary geography includes pristine rivers, the largest freshwater lake in the British Isles (Lough Neagh, covering 151 square miles) and a coastline that encompasses the world-famous Giants Causeway as well as vast beaches exposed to the Atlantic's rollers. There's also the Sperrin Mountains, the granite Mourne Mountains and the lesser ranges of South Armagh and the Fermanagh–Tyrone border.
We've selected 10 great ideas to keep adrenaline addicts hooked on this magical landscape, but let us know if you've got any other hot tips…