Luis Suárez has confirmed he wants to leave Liverpool after two-and-a-half-years at Anfield.
"My reason for leaving is not the money. It is my family and my image. I don't feel comfortable here anymore," the Uruguay striker said in a TV interview ahead of their friendly against France.
"Because of the paparazzi I could not go in my garden, I could not go to the supermarket. I know it is normal to be followed by the press but it was too much. All the silly things they said, all the pictures, all the taunts.
"I do not know when I'm going and I do not know if I'm staying. Obviously the club want me to stay, but I've talked to the coach [Brendan Rodgers] and he knows what I want."
Suárez added he had not received any offers and would be committed to Liverpool if none were forthcoming.
"My family have suffered and things got out of hand. My daughter and my wife have suffered. I'm not prepared to continue to put up with the English press," he explained.
A brilliant striker, Suárez has however totted up 19 games worth of suspensions in his time at Anfield without receiving a red card.
He was banned for eight matches after the Football Association found him guilty of racially abusing Manchester United full-back Patrice Evra in October 2011 and later that year received a one-match ban for making an obscene gesture at Fulham fans.
And last month he was suspended for 10 matches after he bit Chelsea defender Branislav Ivanović during Liverpool's 2-2 draw.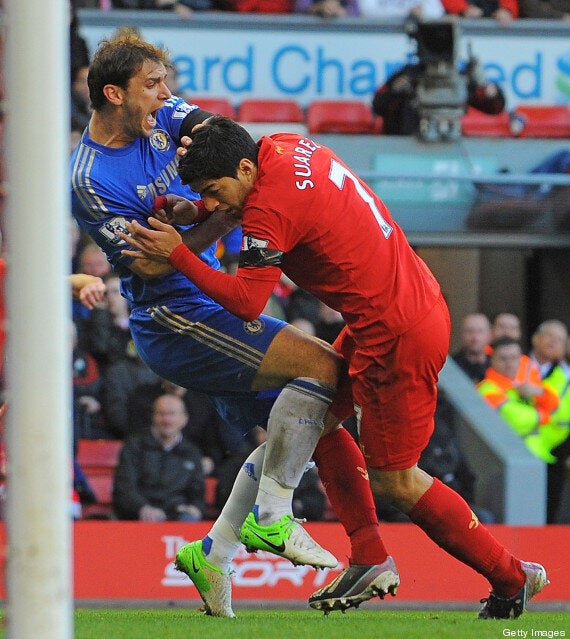 A shocked Ivanović reacts after Suárez bites him
Although contrite about the Ivanović incident, Suárez has never apologised to Evra and refused to shake his hand when the two next played against each other in February 2012. He suggested the severity of his race ban was due to United's "political power".
Liverpool's top scorer last season with 30 goals, one of the most impressive and vibrant individual campaigns was sullied by other incidents aside from the biting incident.
Suárez signed a new contract with the Reds last summer in what managing director Ian Ayre hailed as "our most important signing" on the Being: Liverpool documentary.
WARNING: FOLLOWING IMAGE CONTAINS EXPLETIVE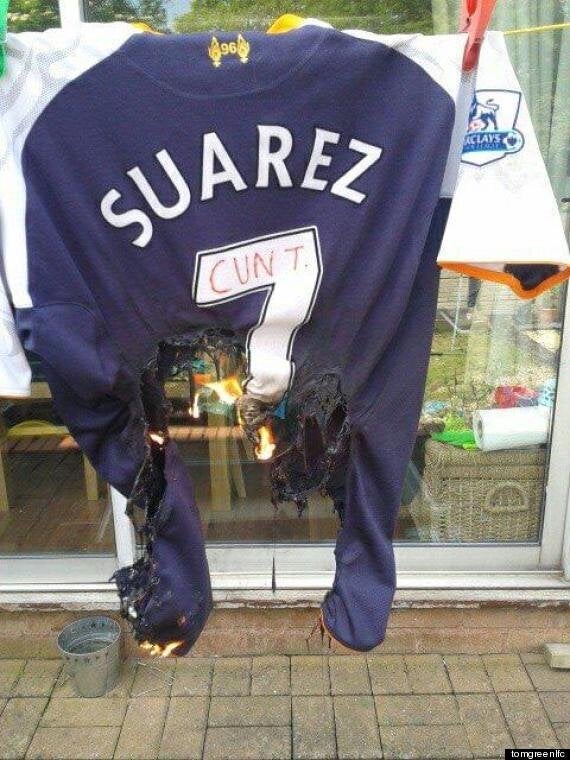 Related