A British man killed in Syria had travelled to the country to fight the government's regime, it has been reported.
The man, named in media reports as 22-year-old Londoner Ali Almanasfi, is said to have been killed alongside an American woman, Nicole Mansfield, and another, unnamed Westerner while taking photographs of military positions in Idlib province, near the Turkish border.
The UK-based Syrian Observatory for Human Rights, which opposes President Bashar Assad's government, has reportedly suggested the trio were working with rebels.
A Foreign Office spokesman said of Almanasfi: "We understand that a British national has been killed in Syria. His family has been informed and we are providing consular assistance."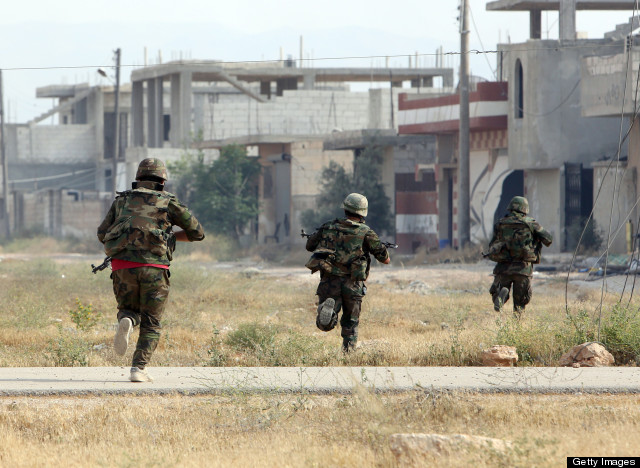 Al-Manasfi had supposedly gone to Syria to fight the Assad regime
Mr Almanasfi had grown up in London but his Muslim family descended from Damascus, the Guardian reported, and a friend of the 22-year-old told the newspaper that he had recently become more religious.
Relatives of the American woman, Nicole Lynn Mansfield, aged 33 from Michigan, were "stunned" that she had gone to Syria but said she had lived a mysterious life since converting to Islam. Almanasfi was killed alongside two other Westerners
The mother of two, from Flint, Michigan, is the only American to have been killed in the conflict. Her aunt, Monica Mansfield-Speelman, said she the family were at a loss as to why Mansfield had gone to Syria.
"I was stunned, totally stunned, that she went over there and she got herself into what she got into and ended up away from us now," she said.
Britain has withdrawn all diplomats from Syria amid the escalating bloodshed.
READ ALSO:

Syrian Regime 'Says Russian Weapons Have Arrived'

Arming Syrian Opposition 'Beggars Belief', Senior MP Warns