When Angelina Jolie took to the red carpet this weekend in London, on the arm of Brad Pitt at the premiere of his new film 'World War Z', there could be no mistaking the crowd's affection for the actress, who turns 38 today.
PICTURES: Angelina's Life In 38 Pictures
But it wasn't always the case. How has Angelina gone from being Hollywood's femme fatale vamp to one of the world's most glamorous and admired humanitarians?
Here's how, in six extraordinary steps...
1. Adopting - despite her marriage to Billy Bob Thornton being on the rocks, Angelina went ahead with her first adoption of son Maddox, back in 2003. With Brad Pitt, she has gone on to adopt two further children, Zahara from Ethiopia, and Pax from Vietnam, drawing attention to regions hitherto neglected by the world's press.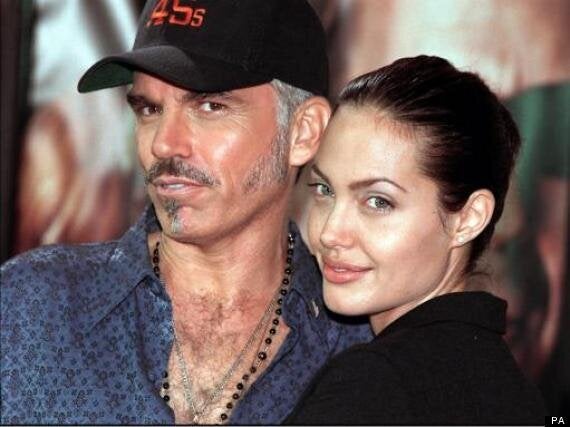 Angelina Jolie with her second husband, Billy Bob Thornton
2. Romance - Angelina has thrown herself into love affairs with a visible passion. Following her split from actor Jonny Lee Miller, she married actor Billy Bob Thornton and the pair were notable for their PDAs, including vials of each other's blood around their necks. She was labelled a home-wrecker following Brad Pitt's split from Jennifer Aniston, but years of charity work, family devotion (and Aniston's new happiness with Justin Theroux) have finally calmed the criticism. Pitt and Aniston were married for five years. Pitt and Jolie have now been together for seven.
3. Family - Angelina and Brad Pitt have added three more children to the brood, with Shiloh born in 2006 in Namibia, and twins Vivienne and Knox in 2008 in Nice. The troupe follow the famous couple around the world on location, and are photographed on red carpets and in McDonald's drive-thrus. There can be no doubting the couple's devotion to their children.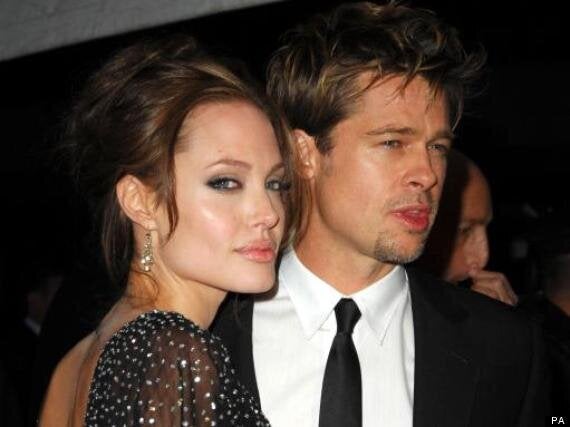 At some point, 'Mr and Mrs Smith' became Brangelina
4. Charity work - For over a decade, since filming 'Lara Croft: Tomb Raider' in Cambodia, Angelina has put herself at the service of the UN and other charities, to bring attention to the developing world. Together with Brad Pitt, she has built a Foundation, and won numerous awards for her ceaseless work. In 2011, United Nations High Commissioner for Refugees António Guterres presented Jolie with a gold pin reserved for the most long-serving staff, in recognition of her decade as a UNHCR Goodwill Ambassador.
5. Politics - Angelina Jolie's humanitarian work has become increasingly political, and has meant her speaking out on the same stage as world leaders, meeting Presiden Obama in the White House, and most recently travelling abroad with Foreign Secretary William Hague.
6. Health - Angelina Jolie's looks have always been the subject of intense speculation. While her glamour remains undebatable, she has lost a striking amount of weight since her pneumatic 'Lara Croft' days, something she has put down to grief for the loss of her mother in 2007, and running around with her children.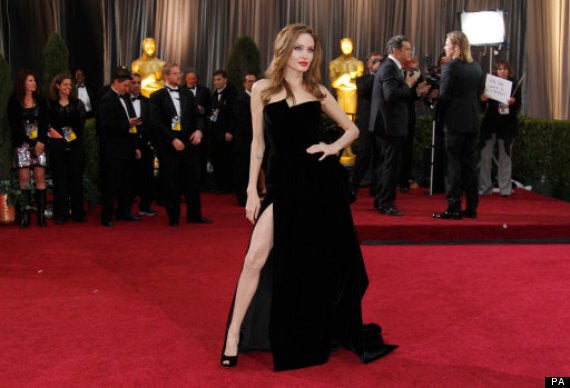 Angelina Jolie can still stop the world's press in its tracks, here at the 2012 Oscars
She took the world by surprise, however, with her announcement last month that she had undergone double mastectomy surgery after discovering that she was carrying the BRCA1 gene and, with it, higher risk of breast surgery. She has been praised by medical practitioners and health advocates across the world for her decision to go public and explain her surgery in the New York Times.
It was this fresh admiration for her courage that moved the actress as she stepped out at the weekend - feeling "great" and adding with typical understatement of her decision to go public, "If it did some good then I'm pleased."
Happy Birthday, Angelina!