Kate Middleton's outfit for the service celebrating the Queen's coronation owed as much to her sense of fashion as a desire not to upstage the monarch, according to a fashion expert.
Kate, who is heavily pregnant, turned to one of her favourite designers Jenny Packham for a subtle dress and coat outfit for the Westminster Abbey event that marked the 60th anniversary of the coronation.
The Duchess wore a delicate bespoke daisy lace dress with silver grey ribbon detail, with a soft peach silk shantung jacket. Kate arrived with Prince William and Prince Harry
The Queen wore an Angela Kelly dress, hat and coat, with the clothes made from oyster-coloured silk-satin brocade that had been in Buckingham Palace's material room for a number of years.
Carly Wood, who set up the katemiddletonstyle.org blog, said: "Although the colour was perfect for summer, and it highlighted Kate's natural glow as an expectant mother, for me it's all getting a little 'samey samey'.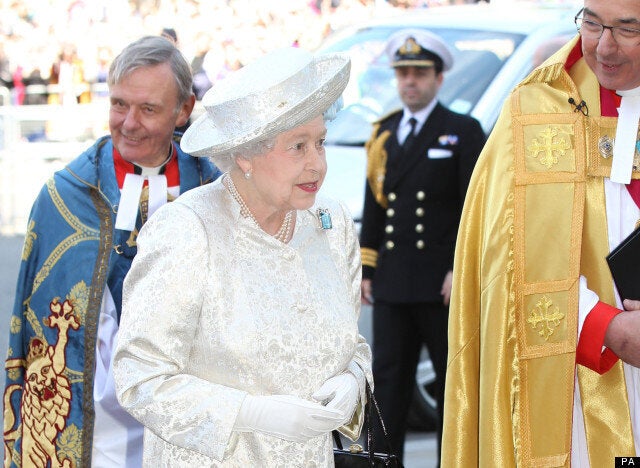 The Queen was crowned 60 years ago today
"This outfit takes me back to the peach lace McQueen number worn by Kate at the Jubilee service last year, which she paired with the same hat, earrings and shoes.
"Perhaps this was Kate's intention. To keep the outfit understated and elegant, perfect for a ceremony of such importance.
"Anything too bright or fancy and she would have upstaged the Queen and garnered criticism."