Murky associations of MPs and lobbyists are "ripe for reform", campaigners have said.
There are 584 All Party Parliamentary Groups (APPGs), with topics ranging from American football and jazz appreciation to Zimbabwe, and many are given passes to access the Houses of Parliament.
MPs have been sent to all corners of the globe on visits sponsored by third parties - including to countries with dubious human rights records.
The groups are in the spotlight after Patrick Mercer, the MP who quit the Conservative Party last week after an undercover sting, had set up an APPG on Fiji after apparently being approached by lobbyists trying to get the country readmitted into the Commonwealth.
On Tuesday, Commons speaker John Bercow suspended the issuing of new passes for APPGs amid concerns they were being used as a vehicle for political lobbying at Westminster.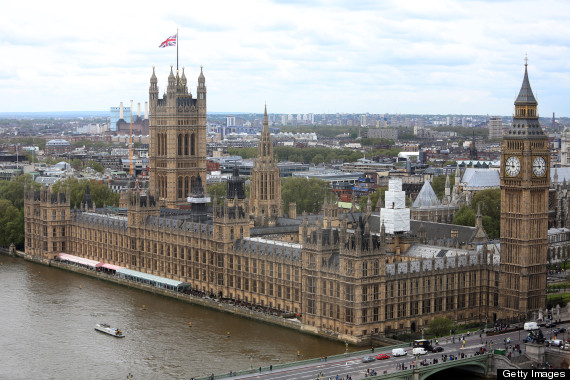 Lobbyists can gain Parliamentary passes through APPGs
Bercow said there was a need for "urgent and effective action" following allegations that Mercer, two Labour lords and an Ulster Unionist peer were prepared to exercise political influence in exchange for cash from undercover reporters posing as lobbyists.
Some APPGs are affiliated to charities and others are a way of MPs and peers working together on "common interest" areas.
But they also allow lobbyists - including those representing tax havens and countries with dubious human rights records - access to ministers.
There are two groups affiliated to Bahrain - the Bahrain All-Party Parliamentary Group, and the All-Party Parliamentary Group for Democracy in Bahrain.
Often MPs are give trips abroad, funded by third parties including banks and oil companies.
Tamasin Cave, of the Alliance for Lobbying Transparency, said there was a "massive difference" between APPGs on tennis, for example, and the powerful IT and pubs groups.
"Some of them are more harmless, or more pointless," she said.
But there were also examples of companies sponsoring an apparently "harmless" group in order to get access to a well-connected MP who was already a member, she said.
"The key point is we need transparency on exactly what's going on," she said.
"They need to publish detailed accounts, and minutes of meetings."
There are APPGs for "every tax haven" including the Cayman Islands, she said.
Bercow told MPs: "As Speaker I have long felt that the operation of all party parliamentary groups needed to be improved to meet the high expectations of transparency and accountability required in public life.
"Recent events have heightened my concern and underlined the need for urgent and effective action".
Jack Straw, the former Home Secretary who carried out a review in APPGs last year, told The Times: "Part of our concern is that lobbyists may be able to use groups as fronts."
APPGs can allocate Parliamentary passes to staff if they are working for the group in an administrative capacity.
A spokesman for the Unlock Democracy campaign group said APPGs were "ripe for reform".
He added: "At its best, the system is a perfectly legitimate way of MPs working together on areas of common interest.
"But there is a darker side - the degree to which they are used as a way of softening up politicians."