Titus Bramble has accused Sunderland manager Paolo Di Canio of being a "strange person" and claims he is making "big mistakes" in how he deals with players.
Di Canio arrived at the Stadium of Light on a rescue mission in April and, despite achieving his goal of Premier League survival, ruffled plenty of feathers with his outspoken approach.
He said that some of his players were "ignorant and arrogant" and admitted he had been handing out fines to a lot of his squad for breaches of his disciplinary code.
Bramble, who will leave Sunderland this month, never played under Di Canio and says the players have found some of the Italian's methods "ridiculous".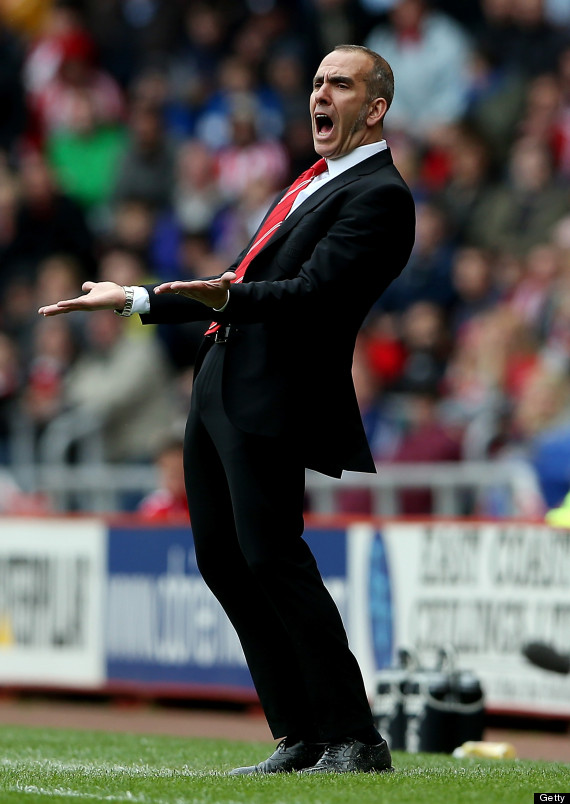 Di Canio's arrival at Sunderland has caused plenty of unrest
"I've never played under anyone like him. He thinks he knows everything, but he has got a lot to learn," Bramble told the Daily Telegraph.
"He's got a long, long way to go before he gets anywhere near as good as Sir Bobby Robson. He's a young manager trying to stamp his mark on things, but he's making some big mistakes.
"He's targeted the easy players, the ones who are leaving anyway, trying to show he's the boss. I was fined for not going to a weights session. Everyone else at the club thought it was ridiculous, but he's trying to be tough.
"He comes out in the media and hammers players and he hasn't said a word to them.
"He's never said anything like that to his (Wickham's) face. He's 19 and the manager is battering him in the media."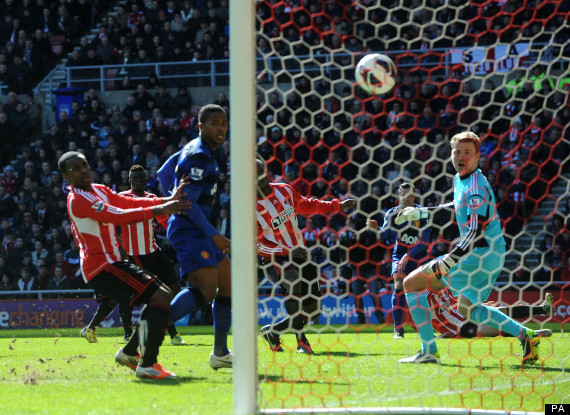 Bramble scored an own goal for Manchester United in his final Black Cats game
Bramble did however add Di Canio was a "good coach on the training pitch" and parised the former Swindon boss' meticulousness but conceded "his man-management skills need a lot of work".
The former Newcastle defender was also adamant Di Canio's fascist past was not an issue in the dressing room.
"Obviously, we were aware of the fascism thing, and the pictures of him doing the salute in Italy, but I've always refused to prejudge anyone and he never gave any indication he held those sorts of views," Bramble stated.