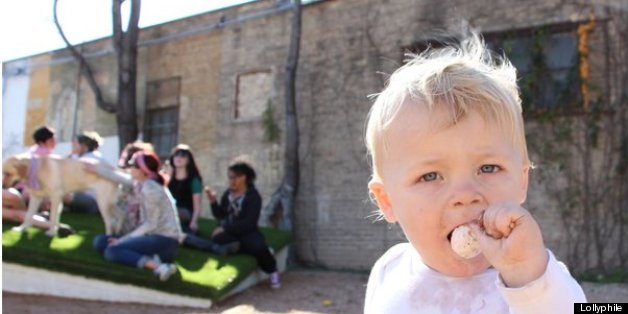 Lollyphile
A lollipop company selling bourbon, bacon and chocolate pops has added another avant garde flavour to its arsenal – breast milk.
Lollyphile owner Jason Darling says he was inspired to develop the new flavour after noticing the success of his breastfeeding friends in turning "a screaming, furious infant into a placid, contented one."
"Surely the flavour must be heavenly, yes?" he asked in a press release.
Before you start envisaging a farm of breast-pumping mothers, we'll point out the lollies aren't actually made of real breast milk.
In fact, they're vegan. Darling did however line up specialists to test samples of breast milk from nursing mothers to best mimic the taste.
And the resulting lollies have "hints of sweet almond with a creamy base", he tells the Daily Mail.
Texas-based Darling adds: "We are endlessly grateful to all the mother who kept sharing their breast milk with our flavour specialists until we were able to candify it."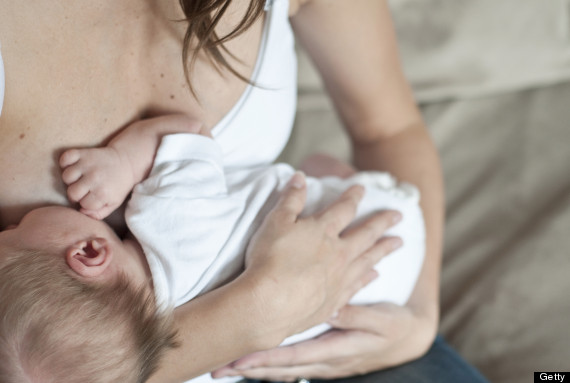 Jason Darling enlisted nursing mothers to provide samples of breast milk (file picture)
He adds: "These lollipops won't bring back childhood memory; they'll bring up animal instinct. Quite possibly the most inherently satisfying flavour of all time."
Ice cream containing real breast milk went on sale in Britain in 2011 – though it got off to a rocky start after Westminster Council swiftly removed it from a Covent Garden restaurant amid health concerns.
The dessert, named Baby Gaga, went on sale at Icecreamists, but was subject to two complaints from members of the public and concerns raised by the Health Protection Agency and Food Standards Agency, the BBC reported.
SEE ALSO: Watermelon Gin Jizz Anyone? Semen Cocktails Are Apparently The Next Big Thing
Tory Westminster Councillor Brian Connell said: "Selling foodstuffs made from another person's bodily fluids can lead to viruses being passed on and, in this case, potentially hepatitis."
The ice cream, which consisted of breast milk blended with vanilla pods and lemon zest, was reinstated once it was deemed safe, though founder Matt O'Connor complained the action had "damaged our reputation".
He told the Evening Standard: "They should have waited until they got the tests back before saying our product could have been a risk to the public."