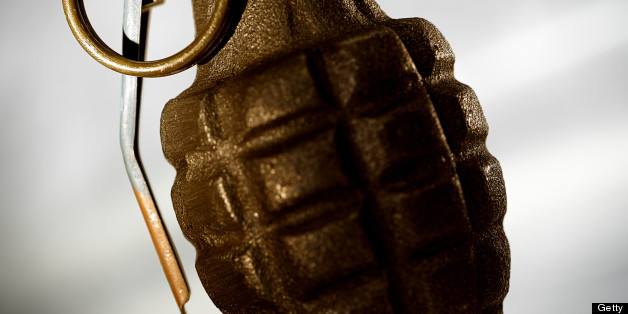 Getty
A bomb squad has been dispatched to deal after an old hand grenade was discovered on a train track near Leeds station.
Rail passengers have been severely delayed as police dealt with the old explosive.
Passengers reacted with disbelief to the reason behind the train's delay.
A British Transport Police spokeswoman told HuffPost UK: "British Transport Police officers were called to Marsh Lane railway sidings close to Leeds station, at 1.33pm today, after the discovery of what is believed to be an old hand grenade.
"BTP officers attended alongside colleagues from West Yorkshire Police, and cordons were been put in place, whilst the grenade was inspected by specialist military officers who deemed the device to be safe.
"No members of the public were in any danger during the incident and there is no suggestion of any criminal activity.
"Enquiries are ongoing into how the device came to be on the tracks and we would urge anyone with information to contact BTP."
Trains from Leeds, York and Selby have all been diverted and replacement bus services are operating, but police have no indication as to when the service will get back to normal.
Services between Sheffield and York may not stop at Leeds or Wakefield.