The RAF Bomber Command Memorial in London's Green Park has been targeted by vandals for the second time in a week.
The graffiti read 'LEE RIGBY KILLERS SHUD HANG'.
Police were called to the area at around 4:40am on Wednesday morning when they found the vandalism.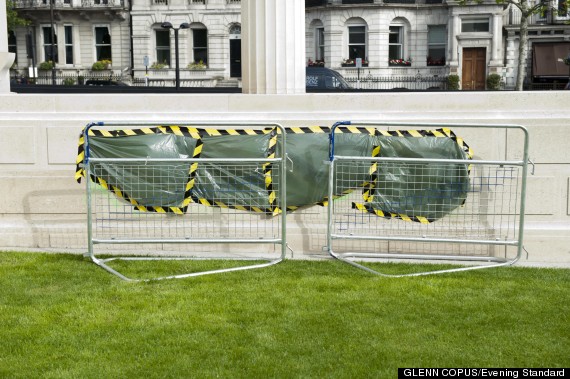 The scene of the vandalism
The incident is now being investigated by detectives from Westminster CID and Royal Parks officers.
The RAF Benevolent Fund (RAFBV) who maintain the service's memorials said in a statement they were "extremely saddened" by the attack.
They added: "The RAFBV exists to provide welfare for past and present RAF personnel and their dependants who are in need; this latest attack will once again divert much needed resources away from our primary purpose."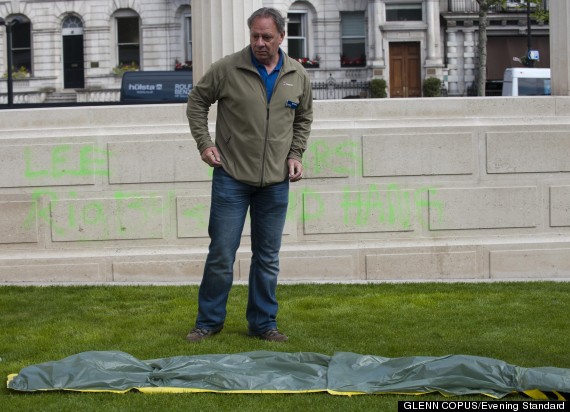 The police and this unidentified man revealed what had been written
Last week the word "Islam" was sprayed onto the memorial in the aftermath of the killing of Drummer Lee Rigby in Woolwich.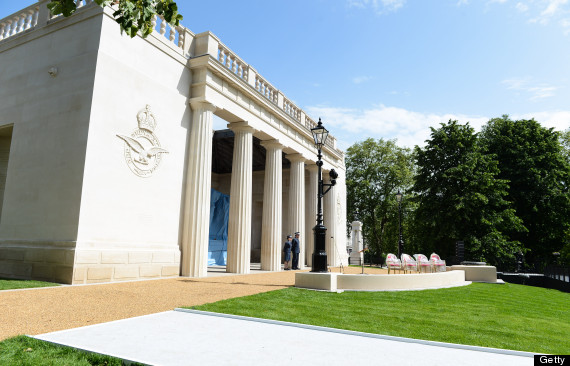 The memorial is a tribute to the 55,573 Bomber Command crew who lost their lives during the Second World War
A suspect caught lurking on CCTV around the time of the incident remains unidentified.
The cost of the clean-up from this incident ran into several thousands of pounds.
Similar graffiti was daubed on the nearby Animals in War memorial.