New sexually transmitted infections (STIs) have risen to almost half a million in England with people aged under 25 experiencing the highest rates.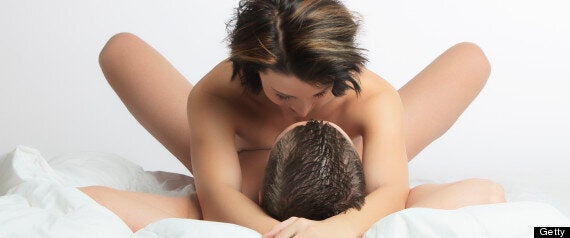 Health officials are warning that the latest rise in the number of diagnoses means too many people are still putting themselves at risk through unsafe sex.
Public Health England (PHE), who released the figures, said last year there were 448,422 diagnoses, which was a rise of 5% from 2011.
Almost half of all infections were chlamydia, with 46%, and new gonorrhoea diagnoses rose 21%, which is concerning health chiefs as the global threat of antibiotic resistance grows.
Speaking to the HuffPo UK, Lisa Power, policy director for the Terrence Higgins Trust, a sexual health charity, said: "Everyone knows about STIs but still think it won't happen to them.
"We've learned to associate being unwell with having symptoms, and if people don't have symptoms, they think they are fine. Then 20 years down the line, a woman with chlamydia might find her tubes are blocked, or someone with syphilis might end up with dementia. What we are worried about is that sexual health has been handed to the local authorities and we've already seen cutbacks."
Despite Power's concerns that there needs to be a much bigger push to get people screened, Dr Gwenda Hughes, PHE head of STI surveillance, said, "There have been significant improvements in screening in recent years, particularly for gonorrhoea and chlamydia among young adults and men who have sex with men, so we are diagnosing and treating more infections than ever before.
"However, these data show too many people are continuing to have unsafe sex, put themselves at risk of STIs and the serious consequences associated with infection, including infertility.
"Ongoing investment in programmes to increase sexual health awareness, condom use and testing, particularly for groups at most risk, is vital."
Those aged under 25 experienced the highest rates, contributing 64% of all chlamydia and 54% of genital warts diagnoses in heterosexuals in 2012.
Powers believes that the reason for the increase in that specific age group is because the 15-25 year old generation is "having over half the amount of sex." She adds: "Even if you've used a condom when having sex, have an annual check-up. If you have several partners, then you should be going at least every three months. Sexual health clinics are a lot nicer these days, and if you don't want to take the day off work, a lot of STI tests can be done at home."
Lloydspharmacy Online Doctor medical director Dr Tom Brett commented: "Our own research has shown that there is a degree of reluctance and embarrassment among young people when seeking advice about STIs - over 21 per cent of people aged 18-24 say they have ignored possible STI symptoms because they were too embarrassed to go to their GP about them."