This is not, as you would be excused for thinking, the fevered imaginings of small child but is in fact the British Army's latest new toy.
The frankly terrifying looking 'Terrier' is a 30-tonne, £6 million, multi-purpose "Swiss Army Knife" engineering vehicle.
It's so advanced it doesn't even need a crew inside it as it can be driven remotely using the on-board 360-degree night and day surveillance capability.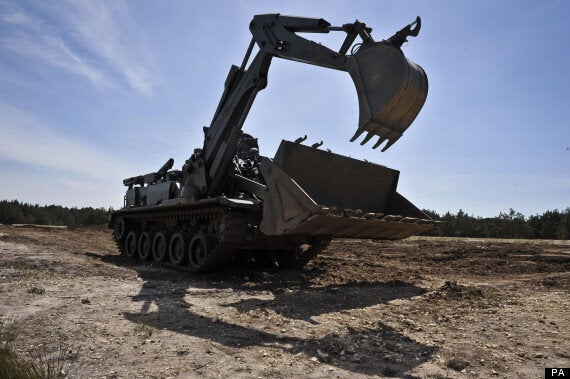 If Predator went on 'Pimp My Ride' he'd end up with something like this
It does 50mph despite weighing as much as around 15 Transit Vans
It can carry 5,000 kilos of material
The vehicle is highly adaptive and can carry forklift or rock hammer depending on mission
It even has a 7.62 millimetre general purpose machine gun in case anyone is stupid enough to get too close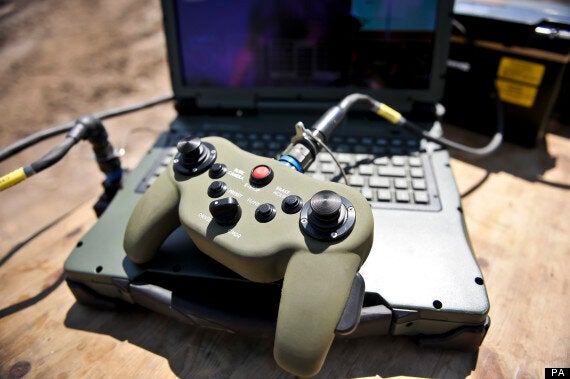 The control system will look familiar to anyone with a games console
The Ministry of Defence has ordered 60 of the beasts from BAE Systems but has already said they won't be sent to Afghanistan begging the question: "What are they going to be used for?"
Head of the British Army, General Sir Peter Wall, Chief of the General Staff, said: "The Terrier armoured digger is excellent news for the Army.
"Its versatility will pay huge dividends on the battlefields of the future.
"We could not be happier with this new armoured engineer capability."