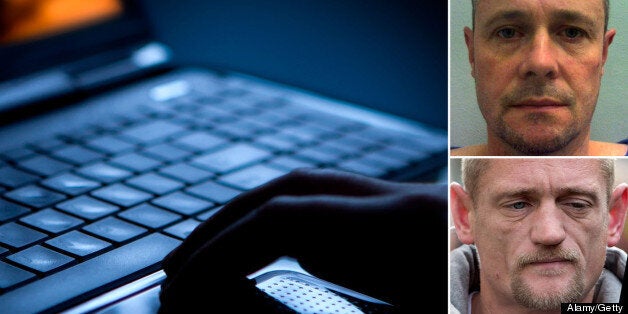 Porn that simulates women being raped and glamourises the act - even if parties are consenting - should be made illegal, a coalition of campaigners has warned.
More than 100 people, including the children's commissioner Sue Berelowitz, have called on the Prime Minister to close a loophole in extreme pornography legislation in England & Wales that permits the possession of pornography depicting rape.
Of the top 50 accessible 'rape porn' sites found through a Google search, 78% advertise content depicting simulated rape of under 18-year-olds ("schoolgirl rape"). Of the top ten Google search results for 'free porn', half the websites host free rape pornography.
Sites include terms like 'brutal rape', 'real rape' and 'savage rape' in their web addresses.
Campaigners, such as End Violence Against Women, point out the recent horrific murders of young girls, Tia Sharp and April Jones, were carried out by men who had a fascination with violent and misogynistic pornography.
Bridger, who was jailed last month for murdering five-year-old April Jones, had cartoon pornographic images depicting bound and gagged youngsters being sexually abused, as well as images of apparently dead youngsters.
And Hazell, jailed for murdering 12-year-old Tia Sharp, had searched for vile child porn on the Internet using terms such as ''violent forced rape'' and ''incest''.
Research conducted by Rape Crisis South London into freely available online 'rape porn' found descriptions including 'young schoolgirls abducted and cruelly raped. Hear her screams'; 'little schoolgirl raped by teacher'; 'tiny girl sleep rape'; and 'girl raped at gunpoint'.
The Ministry of Justice, responding to a letter from Professor Clare McGlynn, of Durham University in May this year, said that such a law would be extremely difficult to draft and the Internet Watch Foundation had found it extremely difficult to identify porn where the rape was real.
"They are experts in the field when it comes to examining such sites in detail, and in their investigations they have found only one "upload" that could possibly be an actual rape.
"That clip was of foreign origin and very difficult to properly assess. The IWF could not confirm that this clip was definitely of an actual rape.
"We have no evidence to show that the creation of staged rape images involves any harm to the participants or causes harm to society at large. We note what you say about such images potentially glorifying sexual violence and somehow encouraging a failure to take such violence seriously.
"However, we are not convinced that evidence for this is any more than anecdotal and cannot, therefore, be used to justify a change in the law."
"The extreme pornography legislation is in urgent need of reform," said Professor McGlynn.
"The current law excludes the vast majority of pornographic images of rape. This is not a simplistic argument about rape pornography causing rape.
"It is undeniable that the proliferation and tolerance of such images and the messages they convey contributes to a cultural climate where sexual violence is condoned.
"Closing this loophole would not be difficult. Together with Erika Rackley at Durham University we have drafted changes to the law, and we believe that there would be huge public support for a swift change in the law. We await the Prime Minister's response."
Rape Crisis South London campaigner Fiona Elvines, said in a statement: "It is a serious omission not to have included images depicting rape and other non-consensual acts as they did in Scotland.
"This is not about making a distinction between real and simulated rape and child sexual abuse, with the latter being perfectly lawful to possess as long as it is 'fantasy' and actors are over 18.
"Permitting the possession of depictions of sexual violence as entertainment glorifies, trivialises and normalises such abuse – at a time when government statistics estimate that 85,000 women and girls are raped each year."
EVAW Coalition Director Holly Dustin said: "The government has promised to take action to prevent sexual and other violence before it happens and has taken some positive steps.
"However, if it is really serious about keeping its promise it must look at the cultural backdrop against which women and girls are abused. 'Rape porn' glorifies sexual violence and undermines the government's work.
"It sends a contradictory message about the seriousness with which sexual violence is taken. We support this important campaign and urge the Prime Minister to act urgently to close this loophole."