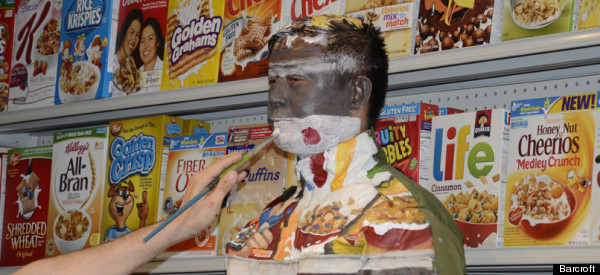 Blink and you might miss invisible artist Liu Bolin hiding in new locations as part of his incredible art work.
The pioneer of camouflage-for-fun is painted from head to foot and blends into a variety of beautiful backgrounds.
And he's just taken his incredible talents to California for the first time.
A stunning new image shows Liu hiding in front of the famous Hollywood sign in Los Angeles, California.
Another shows him at the TED 2013 conference in February. The images will become part of his new series 'Hiding in California' following a successful body of works from New York City.
Other newly released images for his project from the Big Apple - 'Hiding in New York' show master of disguise Liu being painted into a gun rack and a cereal display.
And it's not just art lovers Liu is attracting attention from.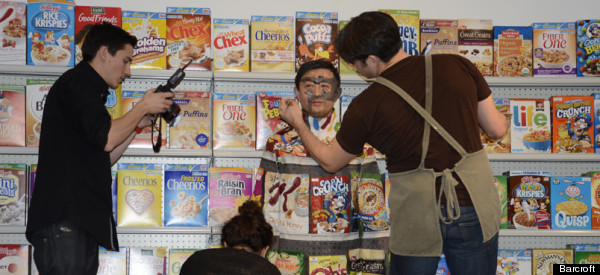 Rock kings Bon Jovi recently commissioned him to paint the entire band, camouflaging them into the cover of their latest March 2013 album 'What About Now'.
Speaking at the opening of his latest exhibit 'Mask' in New York, which opened today/yesterday (THU), Liu said: The new piece called 'Hollywood' is a representation of the countless individuals who dedicate themselves to the entertainment world that Hollywood has come to symbolise.
"It also serves as a representation of those who are lost and forgotten in the pursuit of the fame that Hollywood epitomises.
"Both of these works speak to an America that is in many ways similar to the themes portrayed in the Hiding in New York series."
Astounding camouflage art in pics: