Chances are slim of Oasis ever appearing on ITV2's 'The Big Reunion', but rocker Liam Gallagher has confessed he would reform iconic nineties band Oasis for free.
The 40-year-old Beady Eye singer revealed: "I would reform Oasis. Don't get me wrong. I'm not desperate to. But if it was right, I'd do it. I'd do it for nothing, I'd do it for the music," in an exclusive interview and photoshoot with The Sun's MF magazine.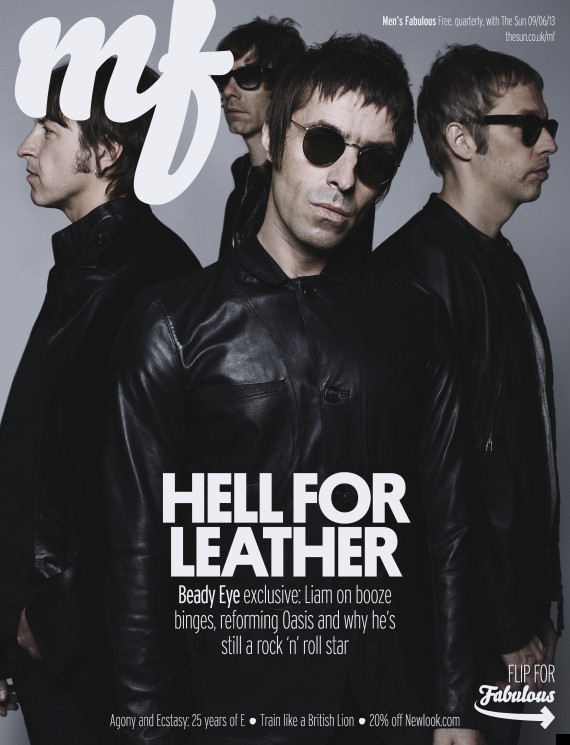 Liam also admitted the band shouldn't have split in the first place: "We should have weathered the storm...we'd had bigger arguments about bigger things and carried on, but I think Noel had done his time."
However, never one to miss an opportunity to make a dig at his brother, Liam didn't speak positively about Noel's post-Oasis music with new band High Flying Birds. Talking about track What a Life!, he quipped: "I don't know what the f**k he was on. I'm glad that he wrote that on his solo album. Would it sound better if I was singing it? That song would sound s**t, full stop."
Last year, Noel told the Evening Standard a reunion could one day be possible. "If the Stone Roses can do it, then anyone can do it," he said. "You can never predict what you'll be doing in 20 years' time, but I guess if everyone remains vaguely slim and has not gone bald, then it's on the cards. For ever."
What do you think the chances are of an Oasis comeback? If Five can do it...
MF magazine is available quarterly with The Sun's Fabulous magazine.
PICTURES: Liam Gallagher's best pictures through the years...