Ostracised by Sir Alex Ferguson in his final two games as Manchester United manager, Wayne Rooney is now the face of a Mr Potato advert.
Once affectionately known as "the spud-faced nipper" by United fanzine RedIssue, Rooney is promoting the crisps in Malaysia alongside Ashley Young and, oddly, Queens Park Rangers' Ji-Sung Park.
Mr Potato are United's official savoury snack and are one of the club's 33 sponsors.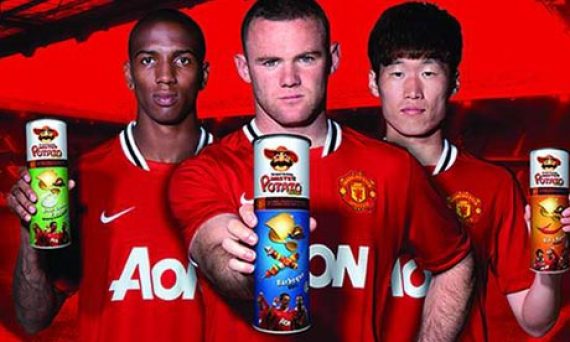 Rooney has previously endorsed red wine - with some bad acting - on United's behalf.