'Britain's Got Talent' supremo Simon Cowell admits he has not got a clue who is going to win the show's final.
Eleven contenders, including a surprise wildcard picked from from one of the losing acts, will compete for the £250,000 prize and the chance to perform at the Royal Variety Show.
Who do you want to win tonight's final? Check out all the finalists below and have your VOTE
Cowell said his "gut feeling" was that teenage comic Jack Carroll and Hungarian shadow theatre group Attraction were the favourites to win, but added: "We could be in for a shock."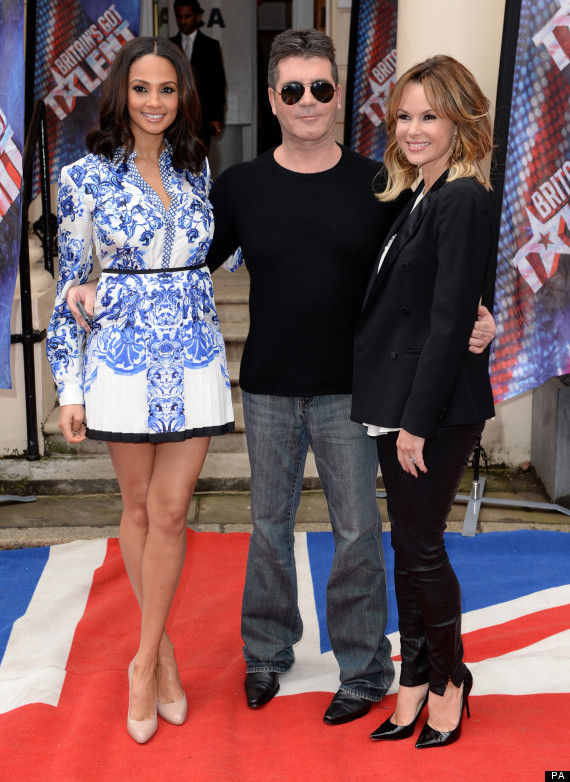 Simon Cowell with fellow judges Alesha Dixon and Amanda Holden
Speaking on Steve Wright's Radio 2 show, Cowell said: "I think what's going to happen on the night is somebody could surprise us with a fantastic performance.
Who do the bookies favour? They have an overwhelming favourite...
"This is what you always hope for in a final. Of course you've got favourites but I think how they perform and what they do on the night could determine who is going to win so it may not be as predictable as we think."
Finalists The Luminites have said they were not leaving anything to chance before their performance and had been in "really intense" rehearsals.
JJ, from the four-piece group, said: "We go in and work solid for seven or eight hours just working on the song, iron out everything, work on the music, the arrangement, and hopefully come up with something we like."
The other finalists include young songwriter Gabz, impressionist Francine Lewis and singer Asanda.
LIKE US ON FACEBOOK | FOLLOW US ON TWITTER