The bikini segment is one of the cornerstones of the Miss World Beauty Pageant but the 2013 event will not be featuring them.
Out of respect to this year's Muslim host nation Indonesia, the 137 contestants at the event in Jakarta will be wearing the traditional long sarongs of Bali instead.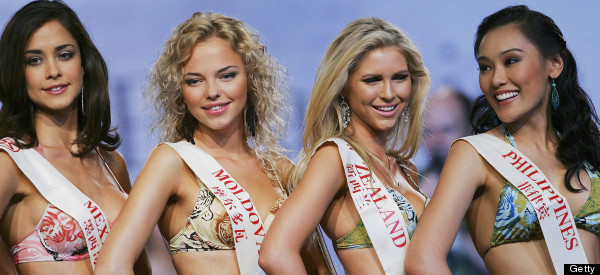 While it may seem like a victory for feminists and those against beauty pageants on the grounds of female objectification, Dr Brooke Magneti, writing for The Telegraph says otherwise. She wrote: "Such dirty alliances always, always, come with a hidden cost. It doesn't take much imagination to see what outcome religious conservatives of any faith are aiming for when they order the womenfolk to cover up."
The Sun reported pageant chairwoman Julia Morley as saying: "I do not want to upset or get anyone in a situation where we are being disrespectful."
A lot of the footage shown at the event, when it takes place in September, will have been shot on Bali, which is Indonesia's only Hindu majority state, and where tourists can be seeing wandering around in bikinis.
Not everyone is happy at the decision, with some media such as The Times describing it as a "shattering decision", wondering whether the decision to ban bikinis is to appease the small, more extremist fringe in the country.
However, while Indonesia is the most populous Muslim country, reports The Associated Press, most Muslims are "moderate".
What do you think? Tell us in the comments below.
Take a look at the other side of glamour: