A spoonful of salad dressing a day may improve a man's survival chances after being diagnosed with prostate cancer, research has shown.
The finding is the most striking result from a study linking consumption of healthy vegetable fats with a reduced risk of deadly cancer and death.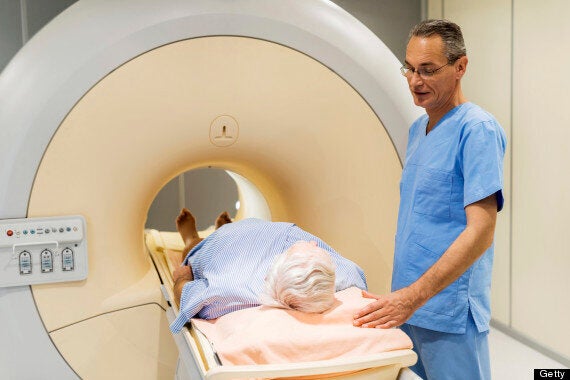 Each year around 41,000 men in the UK are diagnosed with prostate cancer
One serving of oil-based dressing a day - equivalent to one tablespoon - was associated with a 29% lower risk of potentially lethal prostate cancer and a 13% lower chance of dying from any cause.
The US authors stressed the research involving 4,577 prostate cancer patients had revealed an association and not a causal link.
In an online paper published by the journal JAMA Internal Medicine, they wrote: "Overall, our findings support counselling men with prostate cancer to follow a heart-healthy diet in which carbohydrate calories are replaced with unsaturated oils and nuts to reduce the risk of all-cause mortality.
"The potential benefit of vegetable fat consumption for prostate cancer-specific outcomes merits further research."
Of the male health workers with prostate cancer enrolled into the Health Professionals Follow-up Study, around a fifth (21%) died from the disease over a period of about eight years. Another 31% died from heart disease and almost 21% from other cancers.
At the time they were recruited, all the men had non-metastatic prostate cancer, meaning the disease had not yet spread to the bones or other parts of the body.
Information about the patients' dietary habits was collected from food questionnaires. Swapping animal fats and carbohydrates for healthy vegetable fats, including olive and canola oil as well as oils from nuts, seeds and avocados, was found to have a significant impact on disease progression and death.
Men who replaced 10% of their total daily carbohydrate consumption with healthy vegetable fats had a 29% lower risk of developing deadly prostate cancer and a 26% reduced risk of dying from any cause.
As well as the benefit from salad dressing, the study also showed that eating an ounce of nuts a day led to an 18% lower risk of lethal prostate cancer and an 11% lower risk of death.
Lead scientist Dr Erin Richman, from the University of California at San Francisco, said: "Consumption of healthy oils and nuts increases plasma (blood) antioxidants and reduces insulin and inflammation, which may deter prostate cancer progression.
"The beneficial effects of unsaturated fats and harmful effects of saturated and trans-fats on cardiovascular health are well known. Now our research has shown additional potential benefits of consuming unsaturated fats among men with prostate cancer."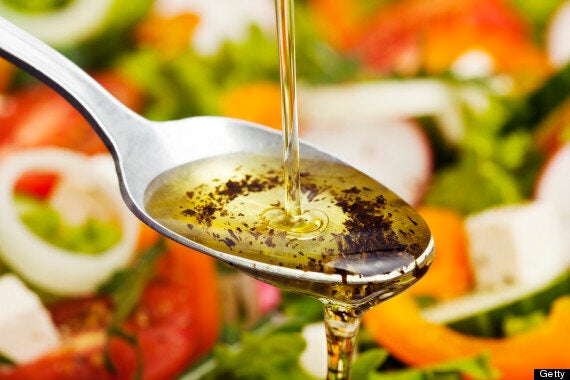 There has been growing evidence that diet can help decide the fate of prostate cancer patients
Each year around 41,000 men in the UK are diagnosed with prostate cancer and almost 11,000 die from the disease.
In the US, nearly 2.5 million men are living with prostate cancer.
In recent years there has been growing evidence that diet can help decide the fate of prostate cancer patients. Research on advanced prostate cancer has suggested fat intake may affect disease progression.
The new study took into account factors such as age, medical treatment, body mass index (BMI), smoking, exercise, blood pressure, cholesterol levels and other aspects of diet that may have influenced the results.
Commenting on the findings, Dr Stephen Freedland, from Duke University Medical Centre in Durham, the US, wrote in the journal: "In the absence of randomised trial data, it is impossible to use these data as 'proof' that vegetable intake lowers prostate cancer risk, and the authors have carefully avoided such statements.
"Determining whether this benefit is due to reduced consumption of carbohydrates or greater intake of vegetables will require future prospective randomised trials."