Luis Suárez has revealed conceding a penalty contributed to him biting Branislav Ivanović.
The Liverpool striker handled the ball at 1-1 in the Reds' Barclays Premier League fixture with Chelsea in April, enabling Eden Hazard to regain the Blues' lead.
Suárez eventually made amends with an equaliser in added time but only after he had bitten Ivanović.
"I know I made a mistake in the incident with Ivanovic — it was me, my fault, and he didn't do anything to me," Suárez said in Uruguay.
"I was just angry as I had given away a penalty for handball a few minutes earlier. I saw red and completely lost it.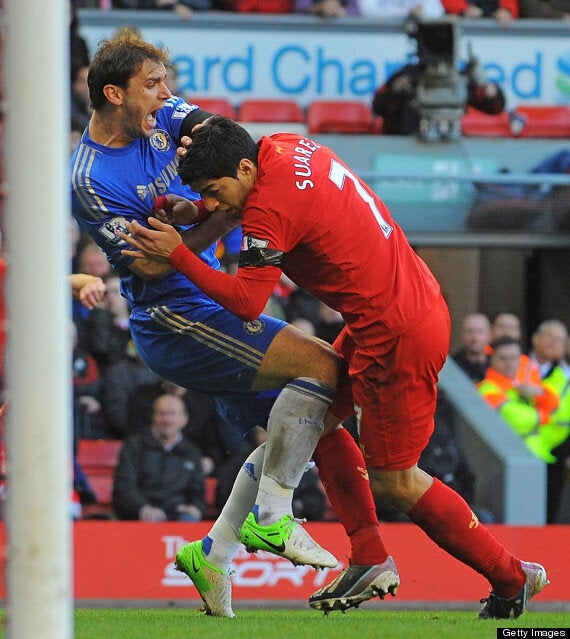 Ivanović reacts after Suárez's bite
"I can't really explain it and I am so sorry — but the reaction was amazing."
The Football Association suspended Suárez for 10 matches - four of which he has already served.
Suárez, 26, has since clarified he wants to leave Liverpool after two-and-a-half turbulent years in England, where he has received 19 games worth of suspensions without being sent off.
The former Ajax striker has been linked with a transfer to Real Madrid and admitted he would "like to play with Cristiano Ronaldo. You never know — but it's complicated."
Liverpool, meanwhile, look set to bolster their strikeforce with the signing of 25-year-old Iago Aspas from Celta Vigo this week.
Aside from Suárez's eagerness to leave, Daniel Sturridge's ankle injury is a concern ahead of the start of the new campaign.
Related