Justin Welby said banks "can be good with the fear of hell and the hope of heaven", rather than being motivated solely by financial bonuses and penalties.
His comments came during a keynote speech at St Paul's Cathedral in London on Wednesday evening, in which he also said the banks needed to be filled "with good people" for the benefit of the country.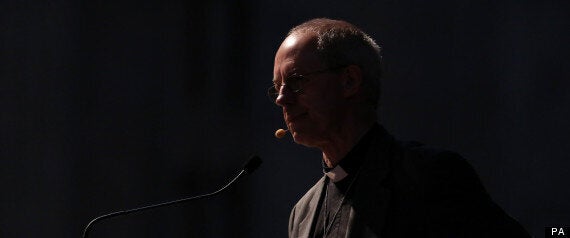 Welby is a former oil executive
He said: "There will never be such a thing as perfectly good banks - because in the end no human being is of themselves perfectly good.
"But we can have potentially good banks, banks that live with a culture that is self-correcting and self-learning. A culture that is more like a body than a system.
"We see deep differences in wealth and potential at the moment, they are differences that can be eliminated, but they cannot be eliminated without good banks."
Earlier this year the former oil executive accused Chancellor George Osborne of lacking the political will to break up the big banks.
The archbishop, who sits on the Parliamentary Commission on Banking Standards at Westminster, warned Mr Osborne in February that he was risking a repeat of the "disasters" of the recent past through his refusal to take more decisive action.