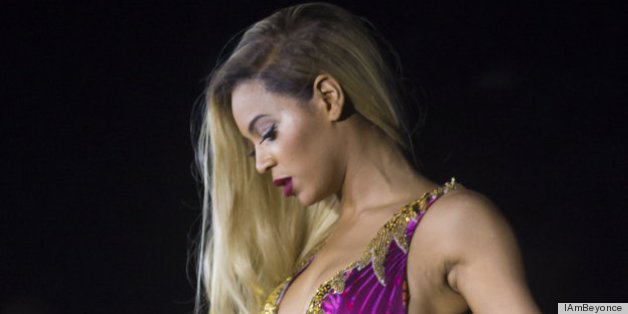 IAmBeyonce
Beyoncé is famous for keeping tight control over photos of herself, so we're wondering whether the singer has clapped eyes on a super-stretched image of herself, released by Roberto Cavalli's PR.
The image featured in an emailed press release, in which Cavalli announced that the star wore a special Roberto Cavalli outfit "created exclusively for her 'The Mrs. Carter Show World Tour'" at her recent concert, a multicolored silk gown with gold embellishments and cutouts.
The press release did include actual real-life pictures of the singer as well.
Beyoncé in Cavalli, according to Cavalli: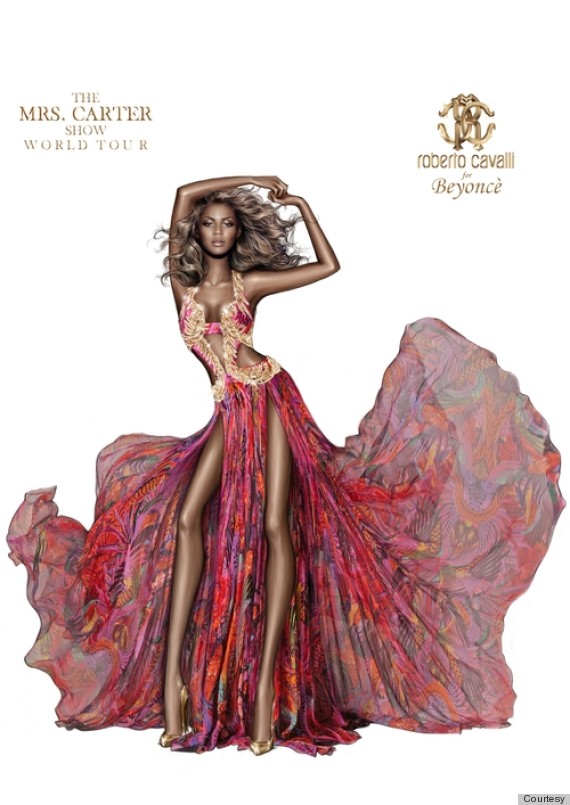 Her fans were quick to criticise, saying that it "portrayed an unrealistic ideal."
On Cavalli's Facebook wall, where the pictures were posted, fans have said: "It's a shame because her body is better than the one they 'made' for her in this picture" and, "Her real legs look better than this photoshopped version."
On Twitter, the comments are coming thick and fast:
Roberto Cavalli makes Beyoncé look extraterrestrial in this ridiculous sketch: bit.ly/18tXSHE

— Styleite (@Styleite) June 12, 2013
and

Beyoncé in Cavalli, according to Beyoncé's Tumblr: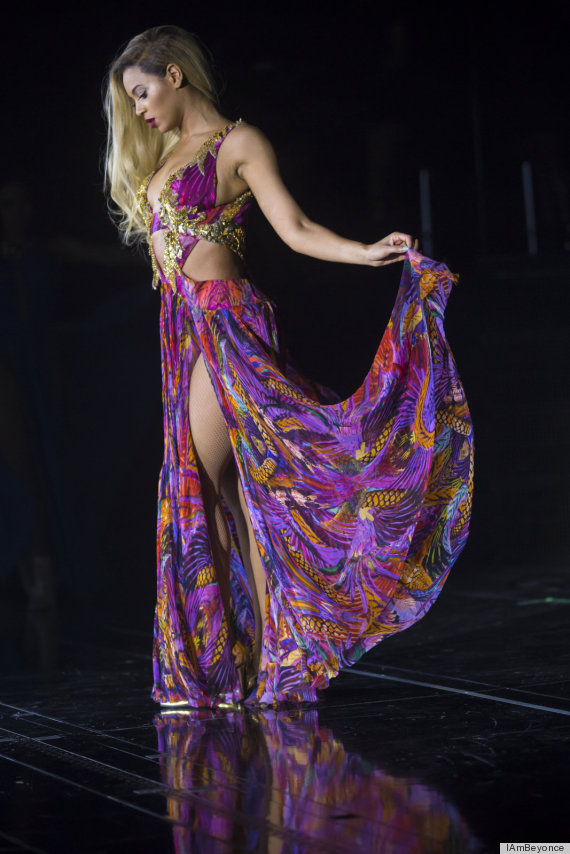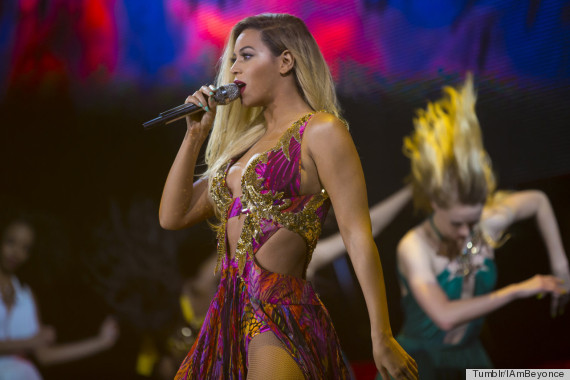 The image of a super-thin Beyonce seems perverse considering her hallmark, physically, is her curves. Some have taken to defending the Cavalli image adding it's a fashion sketch, not photoshop, but whether Beyoncé's younger fans or non-fashion people realise that or not is the question.
When photoshop goes wrong: