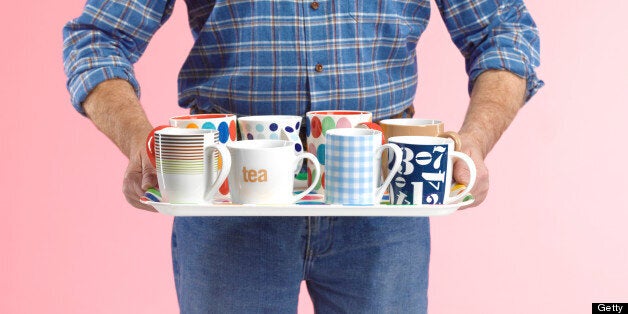 Graduates with work experience are three times more likely to land a job offer than other students, new research suggests.
Internships and work placements are becoming increasingly important as students compete to secure employment, it reveals.
The study, by High Fliers Research, also found that record numbers of students are applying for jobs at an earlier stage, with many researching career options before they start their final year of university.
Around 18,252 final year students at 30 universities were interviewed for the report, which looks at the career and salary prospects of graduates.
The findings show that more than a third (36%) of applicants who had completed an internship or another type of work experience with a graduate employer had secured at least one definite job offer by March this year, compared to 11% of those who gained no career-related experience while they were studying.
Four fifths of students said that they had done work which was career-related while at university, lasting for an average of six months.
The study found that in an attempt to secure a decent position, many are starting their job search early.
Seven in 10 said they began researching their options before they started their final year of study, and a record 63% had submitted applications by the end of February.
Just over two in five (41%) of students had made job applications by the end of October - just weeks after starting their last year at university.
On average, each student made 7.1 applications for graduate jobs, up from 6.9 last year and 5.7 in 2010, and in total, those in their final year made an estimated 427,000 applications by the end of February.
Overall, 16% of all those questioned had accepted a definite job offer and 22% had received a job offer.
The study also reveals that students at leading universities had the highest chances of securing a job.
Those studying at the London School of Economics, Cambridge, Imperial College London, Oxford, King's College
London, Bath, Durham, Warwick, St Andrews and University College London had the highest success rates when applying for positions, it says.
Following the recession, students have slightly more confidence in the graduate job market, the research suggests, and 44% of those in their final year say they will either start work, or be looking for work after graduating. This is up from 42% last year, and 40% in 2011.
Many students also have high hopes for pay after graduating, with the average expected starting salary standing at £22,800, the study found.
On average, those questioned thought they would be earning £40,400 within five years of graduating, and 16% said they were confident that their pay packet would be at least £100,000 by the time they were 30.
Martin Birchall, managing director of High Fliers Research said: "Our latest research highlights that work experience is no longer an optional extra for university students, it's an essential part of preparing for the graduate job market.
Students who just focus on their degree studies without spending time in the workplace are unlikely to develop the skills and interests that graduate employers are looking for.
"The survey also shows just how hard today's university students are working to secure a graduate job at the end of their degree. Record numbers of students are now choosing to research their career options in their first or second year at university, rather than leaving job hunting until the final six months before graduation."