This new trailer has dropped, showing that, while Alan Partridge may look like your average middle-aged, MOR music-loving, brown sock-wearing DJ, when the chips are down, he (may) be your best bet.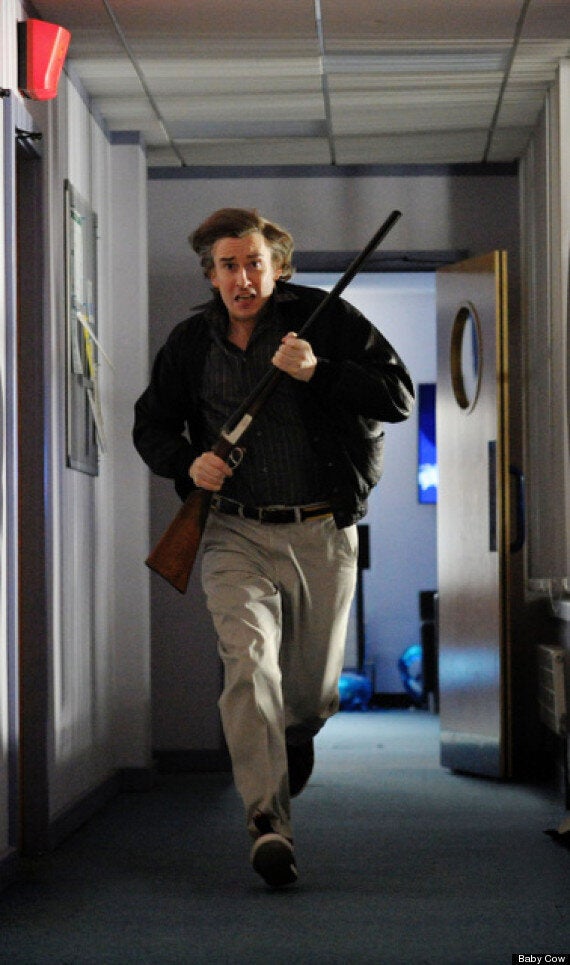 Steve Coogan as Alan Partridge - North Norfolk Digital's only hope?
The Alan Partridge Movie aka Alpha Papa comes to screens this summer, with our stalwart's radio station, North Norfolk Digital, facing an unprecedented threat.
It sets in motion a chain of events which see Mr Partridge having to work with the police to defuse a potentially violent siege. Will Alan talk round disgruntled colleague Pat Farrell? Will there be shots fired in anger? Will Alan become a public hero or simply another footnote in the history of broadcasting?
'Alpha Papa' will be in cinemas on 7 August. In the meantime, here are some of Alan's best car-driving 'quips'...
Related