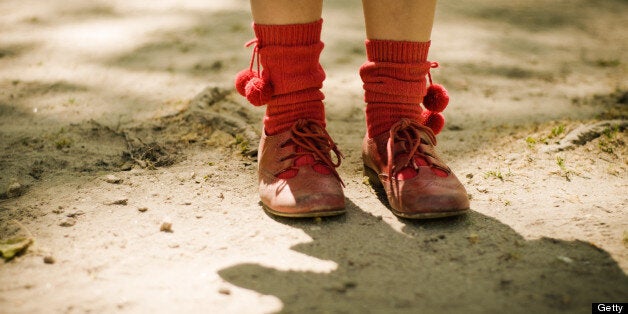 Children at a primary school have been banned from wearing frilly socks in case they trip over.
The ban at Kingsholm Primary School in Gloucester was introduced after one pupil fell over and led to staff reviewing the health and safety and uniform policies.
The socks had proven to be a hit with children after one parent made a pair for her daughter to wear.
But following the incident, the school has now banned pupils from wearing them.
Head teacher Jan Buckland said in a statement released by the school: "Last week there was a health and safety incident regarding a child wearing socks with a very long lacy frill.
"As a result we did a risk assessment and decided that ankle socks should have a frill of no more than 3cm.
"The school's uniform policy has been changed accordingly.
"As a school, the safety of our children is paramount."
Parent Tracy Rudge has been making the frilly socks for her six-year-old daughter Lily-Jo since she was at pre-school.
"One girl tripped over last week and the head teacher has now banned them - but it was nothing to do with the socks," she told The Citizen.
Ms Rudge said parents had defied the ban but their children were told to remove them and instead wear plain socks.
"This ban is ridiculous," she added. "They have gone health and safety mad but show a complete disregard for us as parents, and our children."
Popular in the Community