Womb watchers, feast your eyes, for this is likely to be the last time you see the royal fetus in utero.
The unborn progeny of the Duke and Duchess of Cambridge made a final public appearance in Southampton on Thursday where its mother was launching a new liner.
Kate, who is around eight months pregnant, wore a £169 black and white print dress from Hobbs for the naming ceremony of Princess Cruises' 3,600-passenger vessel Royal Princess.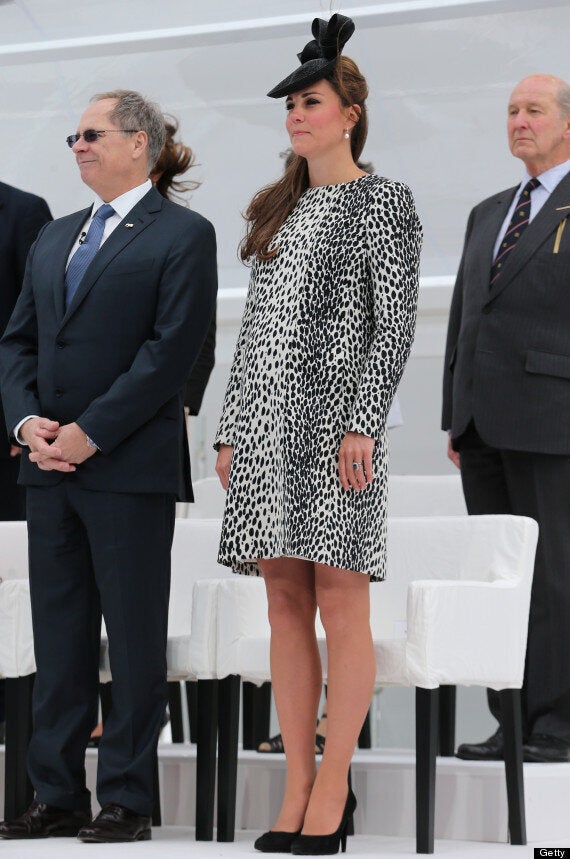 Duty calls: The Duchess takes her place in Southampton harbour
The royal baby is due mid-July and the launch of the liner is understood to be Kate's final public engagement before putting up her feet and preparing to give birth.
The Duchess looked relaxed as she stepped from her chauffeur-driven vehicle to the quayside and took her place on stage.
Spectators were from East Anglia's Children's Hospice, Kate's charity, SkillForce which has William as its figurehead, and Harry's organisation WellChild.
Kate is the new liner's godmother, a symbolic position similar to a patron or sponsor that dates back to the mid-19th century when leading women were selected for the honour.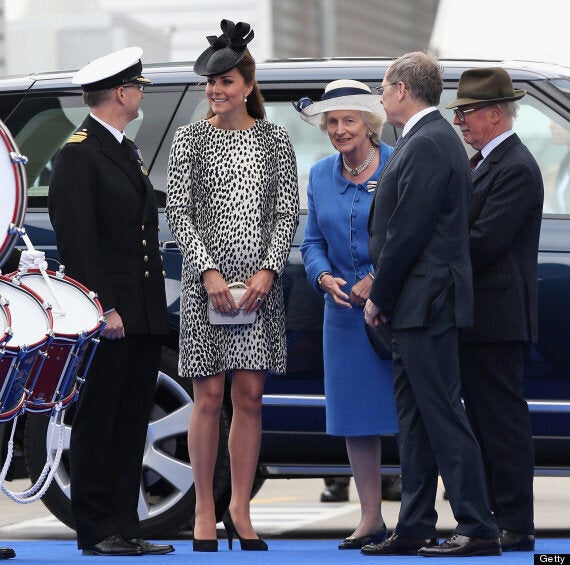 The Band of her Majesty's Royal Marines Portsmouth accompanied by the Pipers of the 1st Battalion Irish Guards provided a musical accompaniment
The Band of her Majesty's Royal Marines Portsmouth accompanied by the Pipers of the 1st Battalion Irish Guards gave the start of the ceremonies a military flavour.
They lined Kate's route to her seat after playing rousing tunes such as Pomp And Circumstance, sea shanties and a march called HMS Queen Elizabeth.
The musical celebrations also featured pop singer Natasha Bedingfield, who sang her hit Unwritten.
Alan Buckelew, president and chief executive officer of Princess Cruises, gave a speech praising the Duchess for taking part in the naming ceremony.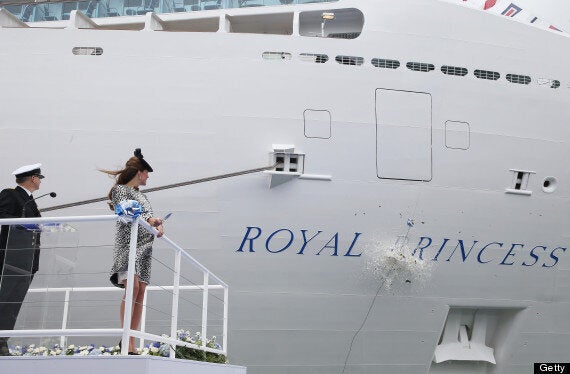 Captain Tony Draper (left) and the Duchess watch the bottle of Moet & Chandon Brut Imperial Champagne break against the ship
"To welcome Royal Princess into our fleet, we're incredibly honoured that HRH the Duchess of Cambridge will officially name the ship today, marking the start of its many journeys through the world's oceans and to fascinating shores.
"The naming of a ship is a tradition thousands of years old. The ritual marks the birth of a vessel, and asks for a blessing of good fortune and safety for the ship, its crew, and passengers.
"Perhaps the most important element of the naming tradition is the godmother selected to christen a ship. A godmother is the figurative patron of the ship through its entire life, and symbolises the spirit of the vessel.
"We can think of no more fitting godmother for our magnificent new ship. Her Royal Highness is an inspiring ambassador for Britain, and she is admired around the world for her style and grace, and for her compassion for others."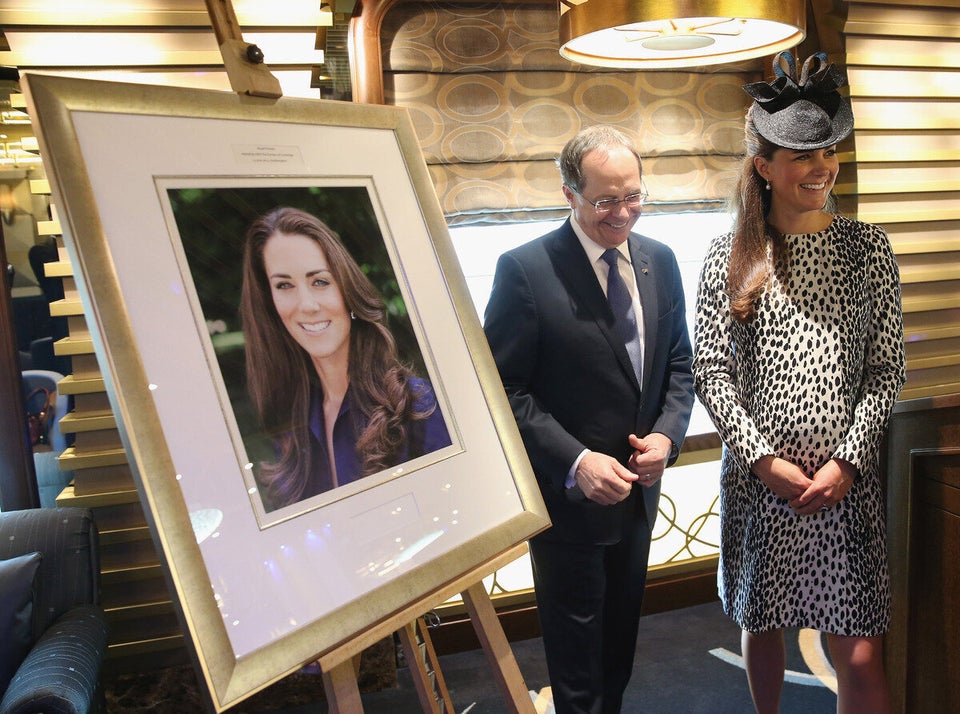 The Duchess Of Cambridge Attends Princess Cruises Ship Naming Ceremony
Popular in the Community