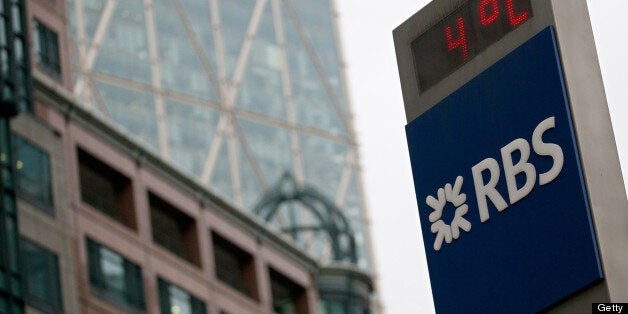 Royal Bank of Scotland confirmed plans for the loss of 2,000 investment banking jobs today as its shares tumbled on the back of chief executive Stephen Hester's surprise exit.
Sources at the taxpayer-backed lender said the roles will be cut over the next two years under plans to further shrink its investment banking business.
Job losses will be spread globally across the markets division, although it is not clear how many staff will be affected in the UK.
It is feared that while the cuts will be spread across the world, job numbers in the City will be badly hit as the global investment arm is reduced from 11,000 to 9,000 employees.
The blow comes just a day after Mr Hester announced he would be leaving the bank by December - a decision that took markets by surprise, sending shares down 6% on Thursday morning.
Mr Hester is to leave later this year and will receive 12 months' pay and benefits worth £1.6 million and the potential for a £4 million shares windfall from a long-term incentive scheme. He will receive no bonus for 2013.
Uncertainty about the future of the 81%-taxpayer-backed bank saw its price drop 19.5p to 306.2p, with analysts at Shore Capital downgrading the stock to a "sell" rating.
The investment banking jobs cull comes as RBS takes further action to trim costs in the unit, having already halved the number of staff in the division from 24,100 to 11,300 last year.
It has slashed investment banking costs from £5.8 billion to £2.9 billion, but wants to reduce this further to between £2 billion and £2.25 billion.
The bank's Asian operations are expected to take the brunt of the job losses as RBS refocuses on trading hubs in London, Stamford in America, Tokyo and Singapore.
Popular in the Community