A women's charity has called for the media not to shy away from printing pictures of Charles Saatchi with his hand around the neck of wife Nigella Lawson.
The Huffington Post UK has taken the decision to publish the images after a public outcry, which at first saw Saatchi insist they showed nothing more than a "playful tiff".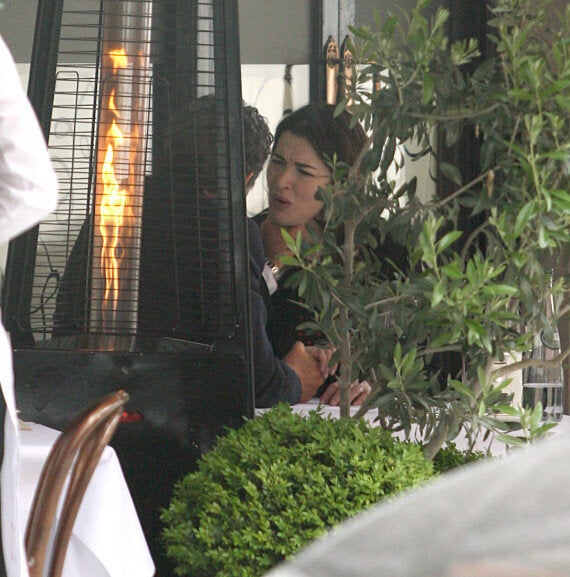 Charles Saatchi and Nigella Lawson were dining in the outside area of Scott's seafood restaurant in Mayfair when the photographs were taken
A Metropolitan Police spokesman said: "Officers from the Community Safety Unit at Westminster were aware of the Sunday People article which was published on 16 June and carried out an investigation.
"This afternoon a 70-year-old man voluntarily attended a Central London police station and accepted a caution for assault."
The Huffington Post UK has spoken to women's charity Eaves, which has said it is "disappointed" by the media's coverage of the incident as a whole.
Calling our decision to publish the pictures "responsible", Heather Harvey said some sections of the press had initially been "running scared" over the story and had focused on images of the couple "looking lovingly... whereas the actual photos are horrible and violent."
On Monday Saatchi himself admitted the images were "horrific", but told the Evening Standard: "I held Nigella's neck repeatedly while attempting to emphasise my point."
But Harvey says: "Grabbing your partner by the throat and twisting her nose and pushing your hands into her face is not a row - it is violence. It cannot be wished away as a 'playful tiff' or a means of 'emphasising a point'.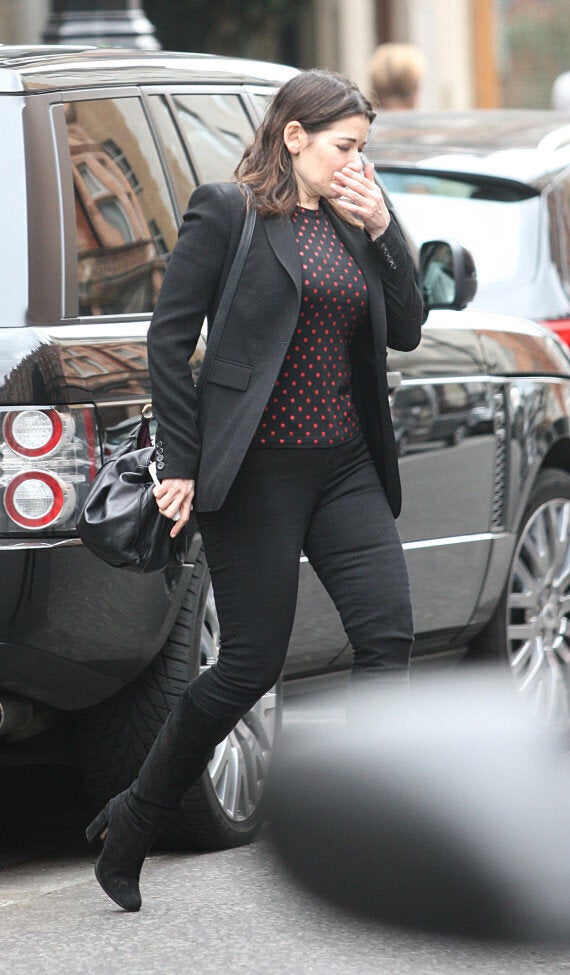 Lawson, 53, left the restaurant in tears
She continued: "It is most disappointing and disturbing that this incident happened at all.
"Photos of a man with his hands round his partner's neck and her looking in pain and frightened are, and should be, very disturbing. Being on the receiving end of that must have been even more so.
"Unfortunately, however this is what happened, he chose to act in this way in public.
"There has been a conspiracy of silence about violence against women. It is often dismissed as 'We don't know what happens behind closed doors, there's two sides to every story etc.' It is only in recent years that we have managed to shine a light on violence against women and situate it as an issue of public importance, requiring a serious public policy response.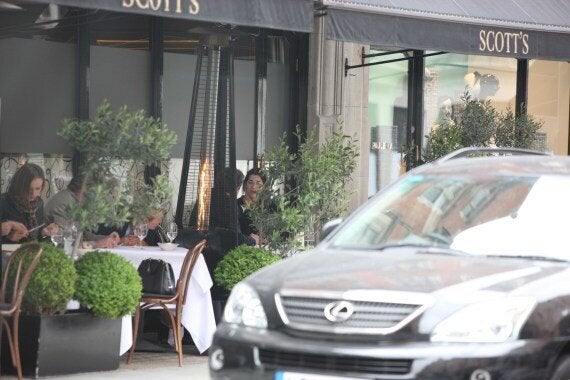 Saatchi has dismissed the incident as a 'playful tiff'
"To shy away from publishing these photos is to save face for the alleged perpetrator, minimize the abuse involved, discourage other victims from coming forward and feeling validated in challenging their perpetrator and is an attempt to hide from the ugly reality.
"Even more importantly, myths and stereotypes still abound such that it is vital to demonstrate that you may be a victim or a perpetrator of violence against women no matter your social class or personal status and sadly these photos would seem to do that."
Saatchi, a former ad executive added yesterday: "We had made up by the time we were home. The paparazzi were congregated outside our house after the story broke yesterday morning, so I told Nigella to take the kids off till the dust settled."