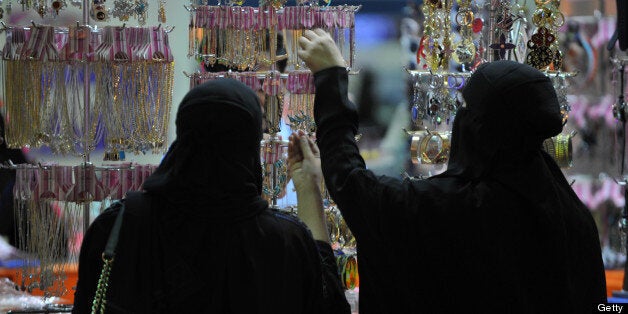 A court has banned Fawzia Al Ayuni and Wajiha Al Huaider from leaving the gulf kingdom for two years, and were convicted of the offence of Takhbib, the incitement of a wife to defy the authority of her husband.
The unammed Canadian woman had begged the two jailed women to help her flee Saudi Arabia with her children, according to Equality Now.
Equality Now told HuffPost UK they are now extremely concerned for the safety of the Canadian woman and her children.
"This is part of a wider issue of the need for women to have male guardians at all times.
"We are issuing an urgent alert today but this also relates to our new campaign on ending child marriage - and male guardianship in a broader sense in Saudi Arabia," a spokeswoman said.
The Saudi Ministry of Justice has recently drafted regulations which propose a minimum age of marriage of 16 for girls in the Kingdom with preconditions if the girl is younger than this.
Although the timeline for enactment of the proposed law is not fully apparent, both Mohammed Al Issa, the Saudi Minister for Justice, and Fahd Al Bakran, a Ministry of Justice spokesperson, have indicated that the legislation will be sent to cabinet soon and should be approved quickly by the Shura Council.
"Saudi Arabia is finally starting to deal with the fact that it cannot continue to ignore the basic human rights of women and girls," Suad Abu-Dayyeh, Equality Now's Middle East and North Africa consultant said.
"We are calling for the sentence against both women to be quashed or expunged with immediate effect which includes the restriction on their freedom of movement.
"We would also ask for structural change to ensure that women victims of violence are not left without formal support.
"We also ask that in future no charges are brought against human rights activists peacefully working to promote human rights, including the right not to be subjected to cruel, inhuman an degrading treatment or punishment".
Women have recently been allowed to cycle as long as it is in a circle, with a male guardian and with no specific destination in mind. Recently, girls have also been given permission to play sports in private schools.