While above ground New York's One World Trade Centre might be grabbing all the headlines, beneath the streets of the city there is an even bigger feat of engineering underway.
The Second Avenue Subway is finally being built after a hefty 90 years of planning and delays.
It is the first subway to be constructed in New York since 1932 and will ease public transport congestion on the east side of Manhattan.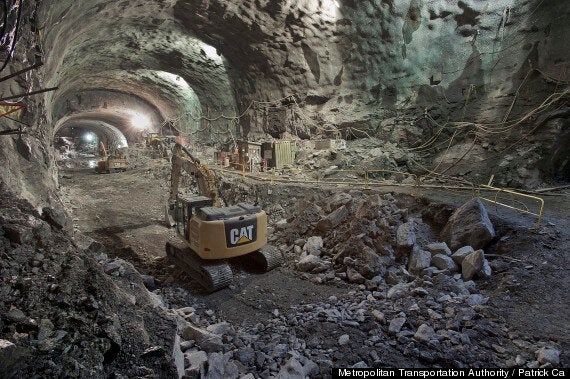 One of the huge earth-moving machines involved in the project is dwarfed by the cavern
Its total cost will be a whopping $4.5 billion (£2.85 billion).
Photographer Patrick Cashin has been documenting the project.
He said: "When I arrived on the scene in 2009, it was just a lot of mud and dirt, but as I kept going back, this hole kept getting deeper and deeper and soon it extended several blocks.
"What's really impressive is when you walk through where the tunnel boring machine had cut the 22-foot hole.
"And and then BOOM, you're in this huge cavern. It's this huge hole where the 72nd Street Station is going to be, and it just hits you how big, how much digging they had to do to get this cavern made. It's just amazing."
Story continues after slideshow...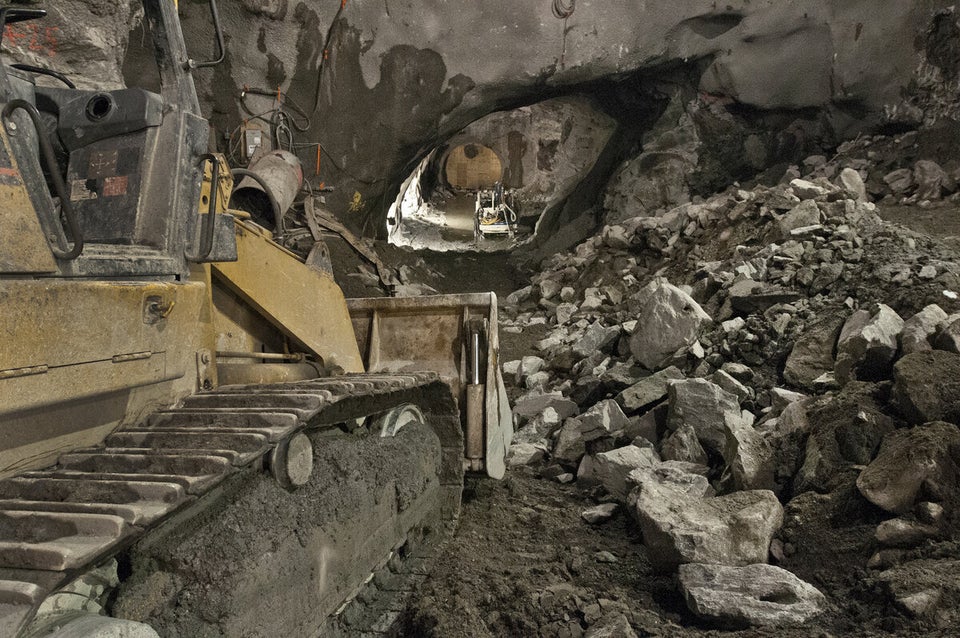 Second Avenue Subway
The excavations have not been without their controversies (see the video below).
Popular in the Community