It's not just our imagination that weddings have become more expensive - a report by consumer watchdog Which? has found that couples are being charged up to four times more for services simply because the celebration is a wedding. The company made enquiries regarding wedding venues, photographers and DJs in London, Manchester and Edinburgh, posing as customers to get quotes.
The Daily Mail reported that the watchdog then rang back posing as clients looking to book for a family reunion, and found the quotes were considerably lower. One venue quoted £850 for a wedding and £200 for a reunion. The difference in price is staggering.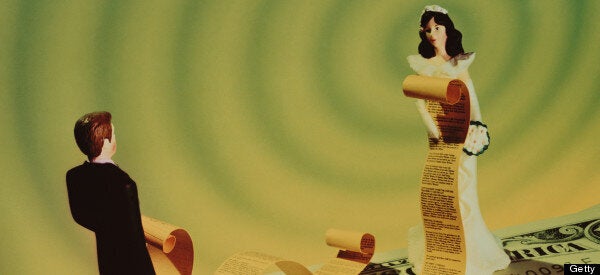 A Which? spokesperson said: "Our snapshot research reveals some businesses are cashing in on a couple's big day by hiking up prices. We advise people to shop around to find the best deal before signing any contract."
Talking to the HuffPost UK, Harry Benson, Director of Communications at The Marriage Foundation said: "We ran a survey with a law firm and found the biggest barrier to marriage for men, was cost. And the biggest barrier for women was that he hadn't asked yet. I'm not sure whether the perceived cost is what is putting men off, but you don't have to shell out anything like the amount the wedding magazines would have you believe."
For a lot of people, celebrating their 'special day' can get out of hand, where costs are justified because it's (in theory) a once-in-a-lifetime event. But Harry adds: "My daughter is getting married and we had to get a tent. I found that eight companies offer the same sized tent at vastly different prices. So it's worth getting quotes from a lot of different people. Then, once you do, call in favours and get your mates involved. It's a big party and an important celebration but it's madness to put yourself in debt."
What do you think? Have you any wedding horror stories to share? Tell us in the comments below.
Here's one way to save money - a bog roll wedding dress! Take a look at the pictures: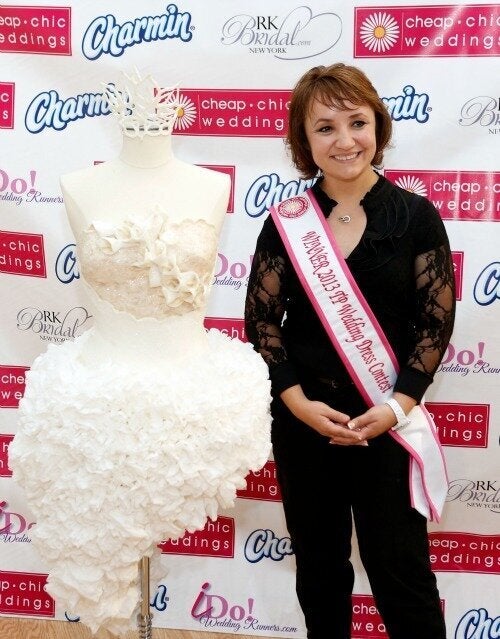 Toilet Paper Wedding Dress Entrants