In a bid to tackle the growing obesity crisis in the UK, a new front-of-pack food label is being rolled out to enable shoppers to easily identify nutritional information on products.
The label combines traffic light colour-coding and nutritional information in the new form of "Reference Intakes" in place of GDAs (Guideline Daily Amounts) to show how much of the maximum daily intake of fat, saturated fat, salt, sugar and calories is in a 100g portion.
All the major supermarkets - Sainsbury's, Asda, Morrisons, the Co-operative, Waitrose and Tesco - have announced that they will use the label on their products, alongside Mars UK, Nestle UK, PepsiCo UK, Premier Foods and McCain Foods. Food labelling is to be made consistent across all supermarkets
The change follows research that found consumers are confused when more than one scheme is used, which in turn reduces their ability and inclination to use the information.
Health problems associated with being overweight or obese cost the NHS more than £5 billion pounds a year.
A 2011 report found that 61% of the adult population in England is overweight or obese - higher than almost all other developed countries.
It also found one third of 10 to 11 year olds and almost a quarter of four to five-year-olds are overweight or obese.
Public Health Minister Anna Soubry said: "The UK already has the largest number of products using a front of pack label in Europe but we know that people get confused by the variety of labels that are used.
"Research shows that, of all the current schemes, people like this label the most and they can use the information to make healthier choices.
"We all have a responsibility to tackle the challenge of obesity, including the food industry. By having all major retailers and manufacturers signed up to the consistent label, we will all be able to see at a glance what is in our food. This is why I want to see more manufacturers signing up and using the label."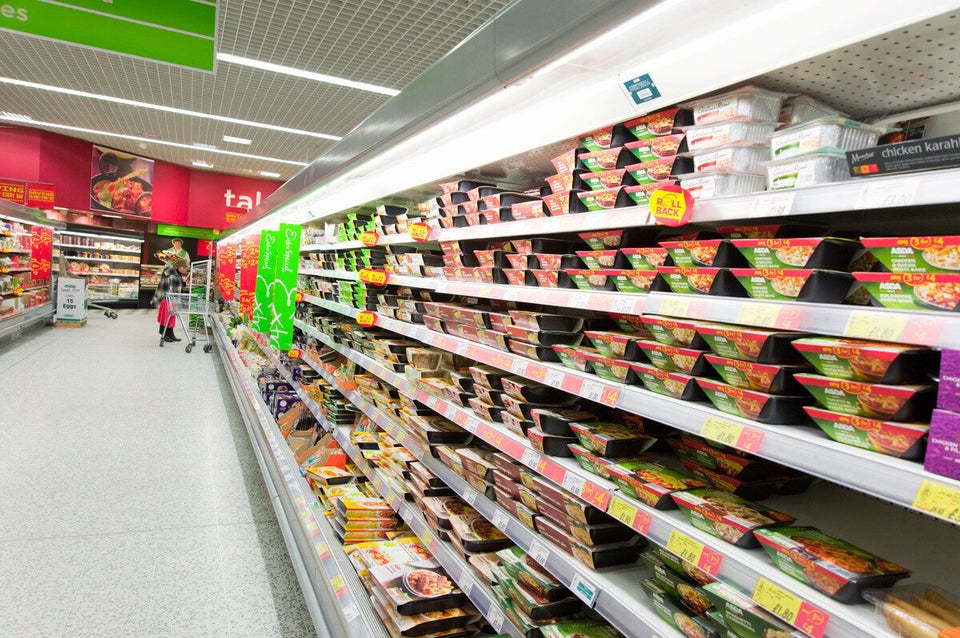 20 Supermarket Shopping Tips
Consumer and health groups including Which? and the British Heart Foundation welcomed the scheme, and called on more food manufacturers to sign up.
Which? executive director Richard Lloyd said: "For years Which? has been calling for food companies to use traffic light labels so we welcome this big step forward towards making it easier for consumers to make healthy choices.
"With levels of obesity and diet-related disease on the increase, it's vitally important that people know what is in their food, and this labelling scheme will encourage food companies to do more to reduce the amount of sugar, salt and fat in popular products.
"We hope that more food manufacturers will join the scheme so that their labels will be consistent and comparable to those on the front of the retailers' own packs."
British Heart Foundation chief executive Simon Gillespie said: "This is undeniably a first-class scheme that will make it easier for shoppers to scan the shelves and make more informed choices about what's going in their trolley.
"High levels of diet-related chronic diseases in the UK, including heart disease, mean it's essential we have clear and consistent food labelling so people can make healthy choices.
"We're delighted all the major supermarkets are committed to the scheme and look forward to more food manufacturers signing up."
The Department of Health said the businesses that had signed up to using the new label to date accounted for more than 60% of the food that is sold in the UK.
Shadow public health minister Diane Abbott said: "It is welcome news the Government is joining Labour and health groups' campaign for this to happen. Any companies that refuse to do their bit must be named and shamed.
"But there is also a danger that this step forward may evaporate once the spotlight has moved on, because the Government is so reliant on these voluntary agreements.
"Clear, simple, consistent front-of-pack nutrition labelling has an important role to play in making it easier for people to eat healthily but it is no good doing this in isolation. It has got to be part of a wider Government strategy to tackle obesity and diet-related disease.
"Labour is leading the fight for protections against junk food marketing, for limits on sugar, fat and salt content in food, for our children to be able to have healthy lunches at schools and for children to learn about cooking and food."